This is my recount of a real life experience that occurred several years ago in Denver, CO at a hotel named Mon Chalet. The hotel have 25 or so rooms and caters to swingers and others who have are interested in a sexually open lifestyle. Normally, you must have a room to be there; however, they have a pool area for which they offer afternoon passes to locals that are good from 12:00 – 4:00. People hang out around the pool and socialize. This can be anything from chatting, to exhibitionism between a couple, voyeurism, or just all out fucking. It is a great place!
A bit about me, I am a married male about 40 years old, a few extra pounds and of average endowment but with which most would consider a well above average interest in sex – LOL. Unfortunately, my lovely wife doesn't share my more open interests, so I tend to hit Mon Chalet every month or so on a weekend afternoon and go to the pool. Not too surprisingly, there are somewhat regular groups that visit like I do. Some of us have gotten to know each other in the biblical sense:) There is one lady named Gina that I have seen there several times and had the pleasure of enjoying her sexy body.
At the time of this story, she was 38 year old. She is about 5'7″, curvaceous, great C cup breasts and weighs about 150 lbs. She has the most delightful brown nipples, that go from totally smooth when not excited to about a half inch long and half inch in diameter when they get the attention that she loves so much. Unlike many of the women in the lifestyle, Gina doesn't shave her pubes bare. She is proud of the rich black head of hair that she has and likes the way that her black pubes are set off against her alabaster skin. She does trim the edges and its length a little to take the wild look off. And she does shave near her lips to make sure that her lovers get good access to her luscious pussy and clit. I have met few women who truly enjoy oral as much as she does.
Over the couple of years that I have known Gina, she has shared a bit at a time about her personal life. She has never married and has troubles with relationships because her father was abusive to her mother, Leah. While the abuse of her mother adversely affects her relationships, it has done nothing to impair her strong libido. She became sexually in her teens, learned that she enjoyed women and multiple partners while in college, and was introduced to the swinging lifestyle by a couple she met at work. So to her, the lifestyle is a way to enjoy her sexual abandon while not having to worry about the burden of a relationship.
While Gina avoided emotional relationships, her mother continued to put up with crap from her husband, Gina's father, because she did truly love him, or so she thought. Without any fanfare, the bastard left her mother, about six months before the day on which this experience happened, for a 20 year old that he had hired in his business.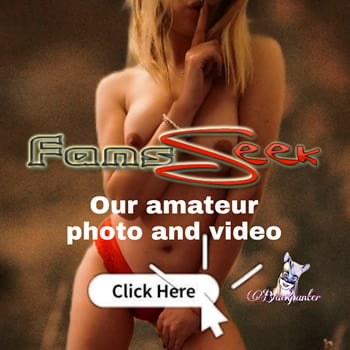 On the evening before this eventful Saturday afternoon, Gina was visiting her mother and knew that something was bothering Leah. The two were so close. Gina asked her mother what was wrong. At first, Leah didn't want to talk about it. but finally, she admitted that she was horny. In the six months since Gina's Dad had left, she had largely gotten over the emotional impact of him leaving her. In fact, overall she was much happier because now she realized just how bad he had been to her for the 39 years that they were together. Apparently, though Leah viewed sex with him as a burden because he took what he wanted to didn't care about her, it did care of the itch between her legs. And now, after six months with no male contact and apparently very little masturbation, Leah had an itch bigger than Texas!