I love the smell of sunscreen. It reminds me of going away on vacation, of being hundreds of miles away from the responsibilities of your personal and professional life. Of course, I had to remind myself as I applied the sunscreen to my legs on that August afternoon, this wasn't a vacation. We were merely going across the street to hang out at our neighbors' pool for the afternoon. Well, we weren't really hanging out with the neighbors.
We had moved onto our street the month before, and at 31 years old we were by far the youngest couple on the block. Our neighbors across the street were a nice couple in their mid-to-late 50s with grown children. When we moved in and met them, my husband Mark mentioned that he was looking to re-finish the deck on our front porch. Our neighbor Phil suggested that his recent college graduate son could come by and do it for us for cheap. He was moving down to New York in September to start his first real job, but in the meantime he was looking for anything that would get him a couple bucks during his last few weeks home.
A few days later Phil's son, Cole, showed up at our door and introduced himself. At 22 years old he was quite handsome. He was about 5'10" and was probably slightly under 200 lbs on a very muscular frame. He had wavy, dark brown hair that came out from underneath a beat up baseball cap, and a sleeveless tee revealing a partial sleeve tattoo making its way from his right shoulder down a very well defined bicep. In a lot of ways, he looked like the ultimate college meat head. But at the same time, he was very friendly and polite with us, talking us through his proposal and how he intended to complete the deck stain for us as well as making small talk with us about what it was like growing up in the neighborhood and the people we should make our friends. He was a fun, personable guy, and hiring him seemed like a total no-brainer.
The following Wednesday I came home from work around 7pm. The deck was still drying, but Cole had done a beautiful job. I heard my husband laughing in the backyard, and I went around back to find Mark and Cole drinking a few beers and telling stories about their college days. It was easy for me to tell that Mark was enjoying hanging out with someone a little closer in age than our neighbors, even if nine years was still a big difference. I noticed that Cole kept trying to sneak in looks at me – which I guess wasn't surprising since I looked good in my work clothes. I wore a basic white sleeveless blouse that showcased my 34C breasts with a navy pencil skirt that accentuated my curves. At 5'2" and 120 lbs, I kept myself in reasonable shape and knew when I was making an impression. Cole affably joked to Mark that it looks like he "outkicked his coverage" in landing me. I blushed at the unexpected flattery.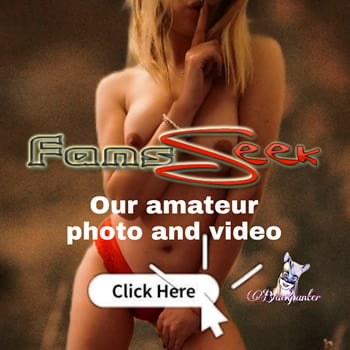 Later that night Mark and I were in bed together. I was no stranger to him telling me about his fantasies of sharing me with another man. He laid me on my back and kneeled by my head as I began to lick the shaft of his cock. He reached down between my legs with a pocket vibrator that we have. I could tell by his heavier than usual breathing and shaking legs that something had him worked up and hornier than usual. I stopped for a second, looked him in the eye and asked, "what are you thinking about, babe?" Then I took his member as deep in my mouth as it would go. He sighed and spoke. "Babe, I can't stop thinking about how much I wish that was Cole's tongue between your thighs instead of this vibrator." I had always enjoyed him bringing up this fantasy in bed, but something about him being so specific sent me over the edge. Within a few seconds, I had a passionate orgasm that I didn't want to end. We fucked like rabbits afterward, sharing in the excitement of such a dirty thought.