Hello Everyone! Mera name Mohit Raj hein aur meri sage 26 hein. Mein cute hu aur mujhe bahot ladkiyan baat karna pasand karti hein lekin kabhi koi deti nahi. Mein ek hafsi ladka hu with height 6 feet. Maine randiyo ko bbhi chodne ka plan banaya lekin wo plan he reh gaya, kabhi reality nahi ban saka. Lekin meri bhatiji ney mera yeh sapna bhi pura kar diya. Uska name divya hein. Bahot maal hein yaar. height 5.5feet hogi ,round ass, medium sized boobs and gori chut.Aur kya chahiye jeewan mein.
Mein delhi ka rehne wala hu ,aur meri bhatiji (bhaiya ki beti) nasik ki rehne wali hein, lekin delhi mein ache college aur tution hone ke karan ,divya hamare sath he rehti hein.
uski age 21 hein (Ab aaya na maza). Mein usse chodne ke roz sapne dekha karta hu. Mein uske sath bahot samay guzarta hu, baat baat pe gussa jati hein lekin maal hein, isliye soch samajh ke usse baat karni parti hein. Mein usko directly nahi bol sakta ki "degi kya?", naah baba na, gussa mein sabko bata degi ki uska chacha kaisa hein. Lekin achi baat ye hein ki wo meri bhatiji he nahi , meri achi dost bhi hein. Maine kaise facebook pe sexchat kiya hein ,wo sab bhi maine usse bataya hein.Mein usse hamesha bolta hu ki "tum bahot hot ho, bus ek baar", phir divya sharma ke bolti "aye jao to yahan sey, dimag na khao"..lol. Mein usse bahot pyar karta hu , aur maine usse ek baar bola ki "divya kash humlog musalman hote ,bahot maza aata", wo bolti "bhak".hamari ladaiyan, hamari batein ,aise he chalti.
Mere papa,mummy, mein aur divya sath rehte the. Sabke alag alag rooms the. Kuch ek saal divya ko hamare sath samay ho chuke the. Alag alag room mein jab humlog sab soo jate tab kabhi usse pareshan karne ke liye usse message kar deta hu.Kabhi mere sey baat karti kabhi nahi, lekin normal talks he karte, aur beech beech mein mey flirt karta.Ek raat 2:00 AM ke aaspas wo muhje call karti hein ki "yaar mujhe bahot darr lag raha hein, zara sa mere room mein aaoge. Mujhe to bus mauka chahiye uske pass samay guzarne ka,mein chala gaya.Uske bed pe mein aur wo.usse nind arahi thi lekin darr bhi to mera hath pakad ke soo gayi.ek ghante tak uske face ko dekhne ke baad, apne room mein chala gaya. Do din ke baad maine usse bola aj phir darr to nahi lagega, wo boli ajana kuch time ke liye 12-1:00am ke aspas.Mein 12:30AM mein uske blanket ke andar sath mein soo gaya.Maine usse bola ,bahot garmi lag rahi hein.wo boli "kyu".Maine flirt karte huwe bola "tum hot ho na" aur ek muskan mere chehre pe thi.
Maine phir bola "blanket alag kar ke rakh du?", wo boli "nahi! maine shorts pehne hein , mujhe blanket nahi hatana (remove)", lekin maine dheere dheere blanket haata diya.Maine dekha uske legs, shaved, mera to lauda kahada hogaya , aur abhi ye story likhte samay bhi mujhe uske name pe sperms ki kurbani dene ka mann kar raha hein.Kahani pe aate hein, blanket remove karne ke baad maine apni nazar uske ankhon pe kar li, aur usse dekhta raha, nahi to agar uske legs ko dekhta rehta to samajh jaati ki daal mein kuch kaaala hein.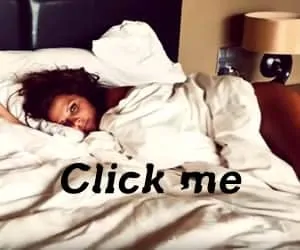 Phir wo soo gayi aur hila ke soo gaya. Next day usne mujhe phir bulaya , aur iss baar bhi wo shorts pehni thi, humne ek horror movie dekhi , 3Am ho chuke the. Phir usse aur darr lagne laga.Aur wo mere sey chipak ke let (soney se pehle) gayi.Maine bola "Divya mujhe bhi darr lag raha hein, to wo boli aj yahi soo jao, lekin subah subah daadi ke uthne sey pehle apne room chale jaana, warna wo kya kya samjhegi pata nahi", maine bola "kya samjhegi?" , phir wo kuch nahi boli. Wo mujhse chipak ke soyi huwi thi, 10minute baad maine usse apne bahon mein band kar liya .Aur mein uske back ko sehla raha tha.Dheere dheere mein uske gand ke sehlane laga.Uske naked thighs ko bhi mein chu raha tha.Wo boli "bahot warm feel kar rahi hu", maine bola "tum to waise bhi hot ho,issme naya kya hein", wo bhi hasi aur kuch nahi boli.Mera lund tight ho chuka tha. Hum dono chipak ke soye huwe the, divya ke ek leg ke thigh ko mein sehla raha tha aur uska dusra leg mere lund ke upar legs ke upar tha. Mera lund tight hone ke karan ab wo mera lund uske dusre leg ko neeche tha ab.wo mere lund ko feel kar rahi thi.Wo apne shaved legs sey mere lund ko sehla ney lagi.Hum dono shant they.Hum dono thoda aur chipak gaye, maine uske gand ko uske shorts ke upar se sehlane laga.Wo mujhe dekh rahi thi aur mein usse dekh raha tha.5Minute ke baad humare hoth (lips) bahot kareeb (near) they.Usne apni ankhen band ki aur maine usse kiss kar liya. Uffff,kya moment tha wo.4 minute kiss karne ke baad usne apni ankhen kholte huwe ek chehre pe ek mushkurahat agayi.Mein bhi muskuraya.Phir maine uske neck pe kiss kiya ,uski hotho (lips) sey "ufff" ki awaz aayi.Maine uske neck ko smell kiya, aur wo khusboo ko aaj tak nahi bul paya.Phir wo boli ki ek saal maine apna time waste kar diya, ye humlog pehle se kyu nahi kar rahe?.Maine muskura ke bola "ab to tum yahan aur 2 saal ho na graduation ke liye?" , uske ankhon pe ek chamak thi aur boli "hmm".Maine bola "to ab 2 saal ke liye tum bus meri ho". Wo bhi boli "ab 2 saal ke liye mein bus tumahri hu, jab bologe tab aajaungi tumhare pass". Ab mere ankhon mein chamak thi.
Maine usse pure josh ke sath impulsively kiss karna start kar diya, lips sey shuru karte karte uske neck ko , wo bhi halki halki siskiyan bharne lagi, mein ruka aur uski ankhon mein dekha aur idhar uske boobs ko dabane laga, sath he uske lips ko kiss karta raha.Maine uske t-shirt ko upar kiya , usne bra nahi pehni thi, boobs ko dekhte he mere to hosh udd gaye , maine uske niples ko apne (teeth) daaton se kat liya, wo boli "mera marna hein ya mujhe marna hein?", mein hash diya, wo bhi hash di. phir ussne apne t-shirt ko utara aur bola tumhe puri azadi hein.Mein uske chuchi pe toot pada.10-15minute tak yahhi chala.phir se mein dehere dhere uski legs ke taraf bhadta gaya aur kiss karta gaya.ab mein uske shorts ko kiss karne laga.Neeche kiss karte karte uske pairo (legs) ki ungliyan mere muh mein thi.Usse gudgudi bahot lagti thi.Wo tadap rahi thi. Wo seh nahi pa rahi thi.phir maine uske shorts uttar diye aur uske chut ko smell karne laga aur phir kiss.Wo bolti "tum kitne hafsi aur pyasee ho yaar?" Mein uske chut aur gand ko 10minute tak chussa ,iitne mein wo ek baar jhad chuki thi.Usse bahot maza araha tha.Uff usss aaah ki awazein nikal rahi thi usse muh sey, maine usske muh pe ek hath rakh ke daba diya ,so that koi jag na jaye aur dusre hath ki do ungliyan uske chut ke anadr bahar karne laga.Wo tadap gayi chudne ke liye, lekin mein usse thoda aur tadpana chahta tha.Wo ek baar aur jhad gayi.Wo kabse bol rahi thi chodo mujhe ab, lekin mein usse tadpa raha tha.Gussa mein usne muhhe push kiya ,aur mere pants ko khol ke jaldi se mera lauda apne muh mein le li aur jor jor se chusne lagi.Mein to uff aah umm, ruk jao ruk jao,aaah uum aah, ruk jao bolne laga. Mera lauda apne muh mein rakh ke bolti hein "ruko tumko tadpate hein ab" ,ye keh ke wo jor jor se chusne lagi , maine to uske neck (gale) mein he jhad gaya.Wo sara muth pee gayi , aur uske besharmi ke sath hasne lagi.mein bhi hash raha tha.Kya moment tha wo.
lekin wo ruk nahi rahi thi aur mujhse sambhla nahi ja raha tha, phir main uske gale (neck) ke andar muth gira diya.Aur wo hashi mein hasha aur phir sath mein dono nude ,wo mere upar ,mein uske neeche ,hum dono soo gaye.
To be Continued…