My best friend's mom is hot, I mean smoking hot, and she knows it. She walks around in bikinis that showcase her long legs, tight ass and big tits; she also dresses up often in pantyhose and short skirts that have all of us guys drooling. Every one of Barry's friends call her a MILF, much to Barry's chagrin, and each of us have shot a ton of cum out of our cocks fantasizing about her.
For me, fantasy became reality this summer.
Sandra, Barry's mom, asked me if I could help her build a new shed for their back yard. I, of course, said yes, for a few reasons:
1. She offered me good money to do it.
2. It was what I did, build things and I could do it a lot cheaper and faster than a company could.
3. I would be around her house every day for three weeks or so.
4. I hoped to get to fuck her…even though it still seemed like a far-fetched dream.
She suggested I start the second week of July, which happily coincided with Barry would be gone on a two week hiking trip with his father (a dumb ass who divorced Sandra a few years ago…no one can fathom why). I, of course, agreed and shot a load in her honour every day until I started working for her.
The week before I started, I got to see her every day as I brought over designs for the shed. Every day she would suggest changes that required me to bring back a different design. She dressed in sundresses every day, or a t-shirt and short shorts that almost no adult should wear…except her. It was like she was taunting me to take her, even though she had always dressed like this…something I believe frustrated her jealous ex-husband.
Anyway, we finally agreed on a design and as I left she said, "I'm really looking forward to getting to know you better, Evan."
"Me too," I nodded, realizing my response didn't even make sense.
She smiled her dazzling, knee buckling smile, and added, "Be warned it's supposed to be a hundred degrees all week."
"I will dress appropriately," I shrugged.
She winked, the first hint of her ulterior motives, "I'm not sure I will."
Just then Barry came downstairs and we headed out for one last night of partying before he went on his trip…oblivious to the fact that I was hoping that while he was gone I would get to fuck his mother.
I arrived as scheduled at eight the following morning and was greeted by Sandra, in a robe, clearly having just gotten up. I could see a little of her ample cleavage, and briefly fantasized just tugging her robe open and devouring her right then and there. That said, I wanted to take my time, to be sure I had read the many signs of her interest in me right…it would be humiliating and potentially friendship ending if I was wrong.
She sent me out back where the supplies had all arrived the day before, and I started working. I was a couple hours in when she first came out to check on me. Dressed in a two piece bikini that showcased every curve of her perfect body, my cock instantly woke up in my shorts.
She asked, "How's it coming?"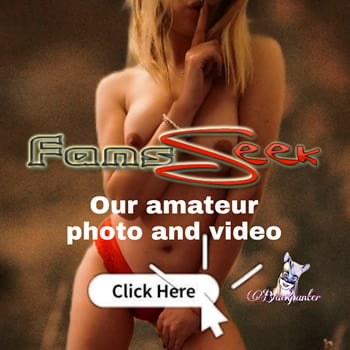 I answered, (ignoring playing on the word coming even though it was tempting, instead using the words my dad always did when asked a similar question, "Slow and steady."