Both of my parents were obese and lazy. They were self-centered and never cared much about me, their only son. Our trailer was always dirty and in need of repair and growing up, food, apart from beer, chips, and Twinkies, was always scarce. As a teen, the desire to be nothing like my parents and to get as far away from them as possible had pushed me to learn to eat well and to work out. In high school I had excelled academically and physically. These factors, plus our family's extremely low income, had allowed me to get a full scholarship to a prestigious private university on the other side of the country and to leave this part of my life behind.
I was a junior at this well-known university when I had met Jane, a local sophomore, during a class we shared. Although Jane didn't play varsity sports like I did, she was very athletic and in great shape. Jane was a natural blond, and she was tall and thin. One date led to another and we continually discovered more common interests.
Physically, Jane was a knockout. She didn't dress to show it off, but you couldn't hide such a great figure in an athletic girl. Jane's breasts were a nice size, 34B I think, and they fit perfectly into my hands. Her areola were small and pulled up to around the size of a nickel when the nipples hardened into little pencil erasers. The nipples would harden often, whether due to chilly temperatures or sexual suggestions. I soon discovered that a few light caresses or licks on those pointy nubs would cause her pussy to moisten immediately. She kept her pussy lips shaved bare but left a nice, neatly trimmed pubic patch.
I worked out regularly with the varsity lacrosse team. I was in great shape and worked hard to keep myself there. I had a nice sized cock that I learned was termed "a show-er". It hung soft, about five inches long and about two thick. When hard, it was a little over seven inches long but didn't get any thicker. There were a few in the school locker room whose cock was more impressive flaccid and a few of my buddies teased me jealously about it. In reality, I know for a fact that some of the guys' cocks were larger than mine – you wouldn't have guessed it though from their soft little dicks in the shower. There are show-ers and there are growers.
Jane and I started dating pretty regularly, and since Jane was local, I had a chance to meet and know Jane's family too.
Even though I had my own place on campus, I had roommates and the space wasn't ideal for a girlfriend. Jane's house was an old Victorian style and pretty large. I ended up spending quite a bit of time at their house and got to know Jane and her family very well. I had hit it off right away with Jane's Mom, Mary, and I got along fine with her younger brother, as well as her teenage sister. I never had a chance to meet her father who had passed away some years prior (apparently leaving the family well-covered through a generous life insurance policy).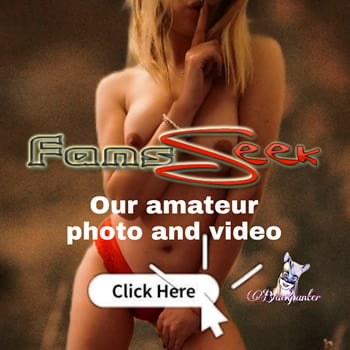 I could see that Jane got her genes from her mother. Mary, although about twenty years older than me, was in fantastic shape. She had had Jane young, freshly married. Mary looked like she could be Jane's older sister, instead of her mother. Mary, I noticed many times, had much larger breasts than her daughter. They were probably C or, likely, D cups. And Mary was a little more adventurous in her fashions than her daughter who preferred comfy over sexy. Mary chose tight tee-shirts and blouses that accented her cleavage with frilly lacy bras holding up those orbs. Jane favored sports bras to hold her tits in place