Hi guys,
I am harshita. i am 26 years old and live in india bangalore. I am 5'6″ tall with good looks and slight fleshy build. Since childhood i have been interested in sexy stuff. I like it when people pay attention to my body. And eventually i came across my man who gave me opportunities to show myself as muCh as i can and get the pleasure from it.
It was summers and i used to stay in college hostel. I was wandering across the playground in my usual crop top and tight fitted jeans that hugs my body and curves perfectly to give everyone a clear idea of what i have.. i love showing off my figure, especially boobs. So i mostly wear dresses that are low cut, that evening was no exception. My top was low cut and enhanced the view perfectly.. i am 36 c thanks to my ex bfs who have put so much effort into growing them so well.
While i was wandering, one of my seniors and my secret crush came by and with a soft by stern tone he asked me – "isnt it too breezy fr you to be wearing this?"
I was surprised for a second as it was the first time he talked to me in two years.
Me- "arent you being a little too bossy to say that?"
He smiled and came closer and whispered to me…" I think you will like it that way.". and he winked. I understood the context by trying to act surprise i just said "what do you mean?". He took my cellphone from my hand and dialed his number on my phone and said "you will know that soon baby, by the way nice dress." Winked again and went.
That gesture had already turned me on and as i reached my room after dinner i got a message saying – "library terrace tomorrow 7pm. No bra." I got a chill down my body and wetness down there. He sure knew how to play with me..
The night and the next day were just wet and kinky thoughts of whats gonna come up next. At around 6:30pm there was another message – "i prefer you be on time. I will wait for you and a wink" i took a bath and wore my tight fitting mikki mouse top, it is so tight the shape of my boobs are cleary visible.. and below i wore my mini skit which just landed mid thigh. I did not wear a bra following his comand but i wore a panty considering he didnt mention them..
I reached the terrace just on time to see him smoking at the corner of the terrace which was usually vacant and dark. I walked towards him and stood beside him leaning on the wall he was facing. He did not speak anything just mapped my body with his sexy eyes and hot smile.. he finished puffing and help my waist and pulled me closer to him.
He whispered – no bra makes u sexier.
His hands went down my skit and cupped my pussy. He smiled and pulled them off. I did not stop him anywhere. His fingers raced on my pussy lips and then deep in my hole which was now flooded with juices of excitement of being abused so sexily.. and i knew it was just a teaser.
He told me – " from tomorrow u wont wear panties or bra when m with you."
I just looked at him and smiled. I knew what was coming up for me in few days but i was loving it.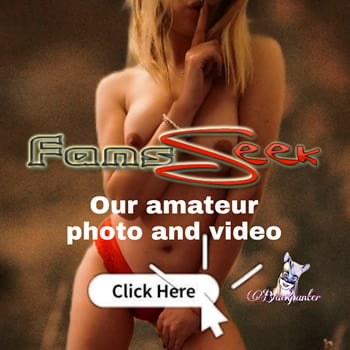 He bent me over on the wall and without any warning he fucked my pussy with three of his fingers and the other hand was busy worshiping my boobs as if he wanted milk frm me. Pulling on my nipples like a cow.. he took out his fingers and put in his dick which was big enough for me to scream in pain. I never had a dick that big. His hands were busy milking my boobswhich gave me more pain and pleasure at the same time. After 15 minuted of humping and milking me he poured his juices in me and asked me not to wash myself after going to the room. I was supposed to keep his juice inside me. So he stuffed the panty in my hole and started sucking on my boobs. After about 30 minutes of feeding him with my non milky boobs he told me i cant live in hostel anymore and will have to live at his appartment from now on. I was happy as i could get this treatment everyday. I like it when men suck my boobs hard..