Pls read earlier parts for better understanding of the character and the story… My story continues…
*****
For the first time I slept all nude and that too sandwiched between to naked sexy women. Whole night while turning my dick would pork into either Neha or Angelina ass, I slept keeping my nude legs all wrapped with the naked smooth legs. AT times I also groped there boobs while in sleep. This was wildest fantasy that have come alive.
I woke up little late and could immediately feel that someone was massaging my dick it was my sweet sister Angelina. Both of them have just woken up and were licking my cock like hungry cats.
One was sucking my dick while other was sucking my ball. I could not control and came with globes of semen in their mouth and face and both of them swallowed there drop tastefully.
We all hugged a good morning wish and starting discussing day's schedule. I told them let's all remain naked till the time we are at home and let's make this a rule that we live naked at home so that I can completely enjoy there sexy bodies.
We decided that first we will go for shopping and will have lunch outside and then will discuss what's next.
While we went for shopping both my sisters told me that fastest and best way would be to take underground Tube to travel but it will be crowded. I immediately had a naughty idea but kept quiet.
I told them to wear some sexy clothing so that it's fun to go out. Both wore short skirts with top that showed ample cleavage for people to leach along with high heels. Both wore dark lipsticks and looked hot. We went out and reached station. I chose the line which had maximum crowd and was expected that crowd will be jam-packed inside the train.
Both looked at me with surprise that why did I stood in this que that is already crowded, with a smile I whispered in their ears that let my slut sisters give pleasure to some strangers also.
I told them that I would like to see them groped and molested. Neha immediately understood and could refer to my old experience in the pub of being a cuckold and watching while she fucked black studs. She told Angelina that I love to watch them getting fucked and that give me a turn on and I have confessed of being a cuckold.
I could sense that as we were standing there in the que there were some wearied guys gathering around both the ladies and positioning them to feel them. As the train approached platform people started pushing to position them to enter in that train.
I could see lot of men forcing themselves on my two sexy sisters who were a treat served on the platter by their brother to them.
As we were entering I could see couple of hands inside the mini skirt of Angelina and she struggling to push these hands away while on the other hand Neha too had guys groping her and she jumped when someone groped her big boobs as well.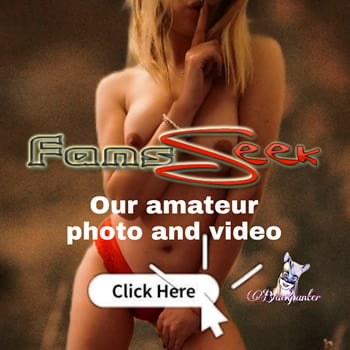 I got an instant hard on watching both of my sexy sisters being groped by strangers and they don't know whose hand is groping there ass cheeks who is pressing there boobs. With difficulty we entered the train. I was pushed at a distance while entering the train by the crowd but could clearly see the activity going on.