Hey Guys… This is Arjun, from new Delhi working as an Engineer in USA. Im single guy living far away from home and trying to explore the pleasures available. Im well built and fair who also has good interest in sports.
My routine is very simple….I work and hit Gym and cook healthy foods then talk to my parents and go to sleep. I have few friends around and socialize with them during weekends. So, Now let's begin my story about I lost my ass virginity to dominant mistresses in Vegas and how I found my best pleasure in life. I watch porn sometimes and one day I saw a video where a woman sits on a man's face and torture him without giving a break to breathe. This video made me so hard and I came like never before. This is when I started watching more FEMDOM videos and pleasing myself and one thing led to another and started watching STRAP-ON pegging videos.
This made my mind blown up and I had the best orgasms I ever had. From then I stopped watching regular porn and was only watching pegging porn and was really enjoying it. So, one day I thought I would like to give it a try and bought a butt plug and lube and started enjoying it. That session gave me a good orgasm and I went on with small dildos and mastrubating with one hand and inserting with another hand. For a few days this went on and I was having the best time.
Then slowly I decided to try this on with a real woman who can properly fuck me in my ass and give me a nice pleasure. I have a fuck buddy and she and I will have sex sometimes whenever she needed. She has a kind of dominating personality and have a great body and always rides me (cow boy) and very less times she allows me to fuck her in missionary. She always controls my orgasm and forces me to stop myself until she cum. She only comes whenever she wants and never comes for quick booty calls if I ask. We maintained this relationship for 1 year and along the side I was enjoying my pegging fetish.
So, One day during our session I started playing STRAP-ON porn and started to give her some idea about this dominating sex. I was expecting that she would get angry for showing some BDSM sex but instead she started watching with more interest and wasn't even looking at me. She pleased herself and didn't even touch my body and came so much. As she enjoyed watching that porn then I got some nerve to ask her how about we try this on me? She was a little surprised and told me It's not possible and it would hurt me so much. She kind of tried anal sex before with some one but it was a disaster.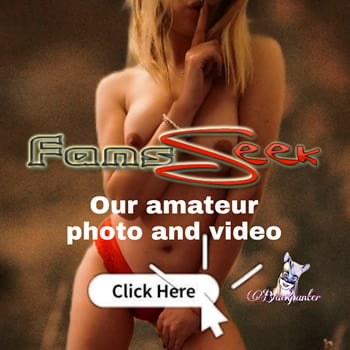 She was trying to explain to me that she can do some face-sitting and spanking stuff but pegging is too much and doesn't want to hurt me. I understand her fear but was really horny and wanted to try this with her as she was my only hope. So, i bought few of my toys from inside and showed how much serious I'm into it and asked her to try out butt plug on me at least. She accepted it and used some lube and inserted that small butt plug inside me. As I had some practice already it went smoothly and she started pulling and putting it back. She kind of started enjoying it and was doing it with little pace and also giving me blow-job (she usually doesn't  – But allows me to give her a mouth job). I came so much to her face and she also enjoyed it so much and was very impressed to see me cum so much. Later she forced me to give mouth job by sitting on my face while watching some FEMDOM porn.