hi readers its sai, back with new story. im gonna narrate the story in tamil.
Hi friends, indru Tamil kathaiyil ilamaiyaana house owner paiyan ennai eppadi sex seithaan enbathai ungalidam pagirugiren. En peyar mala, vayathu 36 aagugirathu.
Enaku thirumanam aagi iru kuzhanthaigal irukiraargal avargal ippozhuthu periya magal kalluri padithukondu irukiraal.
En siriya magan school padithukondu irukiraan, en kanavan kaai kari kadai vaithu irukiraar.
Veetil pana kastam irupathaal naan veetu velaiku selalam endru mudivu seithu irunthen, en ooril oru panakaarar veetirku velai ketu irunthen. Avargal ennai thingal mutham vanthu ennai velai paarka sonaargal, en kanavanum ennai velaiku sel endru thaan soli irunthaar.
Naan muthal naan veettu velaiku sendren, andru house owner ennai ini nee thaan maa veetai sariyaaga paramarika vendum endru solinaar.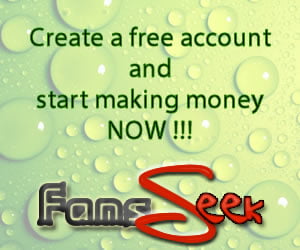 Pinbu veettu manaivi ennai nandraaga aravanithaar, pinbu house owner paiyan oruvan irunthaan avan peyar sai. Vayathu 23 irukum,ilamiyana paiyan ivan avanai naan muthalil paarkum pozhuthu aunty neengal ennai peryar soliye azhaikalam endru solinaan.
En kanavan kaaikari kadai vaithu irupathaal naan niraiya pazha vagaigal sapiduven athanaale en mugam pala palavendru irukum.
Pinbu mulai perithaaga pazhuthu irukum size 34, en kanavanuku vayathu aagi vitathaal avar ippozhuthu ellam ennai sex seivathu illai naanum athigam avarai ethir paarka maten, pundaiyil, viral potu kanji vara vaipen aanal intha ilamaiyaana paiyanai paarthathum en manathil ooramaaga oru china aasai vara aarambithathu.
Avan exercise seithu kondu irukum pozhuthu en kangal avan meethu meiyum, avanathu sunniyai paarka manam kenjum. Udal payirchi seiyum pozhuthu kaalsatai aninthu irunthaan, athil avan sunni azhagaga therinthathu. Pinbu maarbu nandraaga virinthu irunthathu, avanin ilamai enaku vendum endru thondriyathu.
Aanal en aasaigalai naan en manathile vaithu konden, en endraal naan oru velaikaari en meethu eppadi matravargaluku kaama aasai varum athu matum ilamal intha siriya paiyan eppadi en udan kaama uravu vaithukolvan endru ninaithu irunthen.
sai ennai adikadi aunty aunty endru azhaithaan avan idam naan oru naal neengal ennai peyar soliye azhaingal endru solinen.
Sari mala enaku coffee pottu eduthu vaa endru solinaan, naan avanuku specilaaga coffe pottu eduthu vanthen.
avan chairil amarnthu irunthaan, guninthu coffee kodukum pozhuthu en pudavai keezhe vizhunthu iru mulaiyum jakitil therinthathu. Andru naan sigapu nira jakit aninthu irunthen, unmaiyaaga naan avanuku en mulaiyai kanbika vendum endra ennathil ithu nadaka villai.
avan en azhagiya iru mulaiyai urinthu poi paarthaan, en kaiyilum coffe irunthathu athanaal udane pudavaiyai eduthu en mulaiyai maraika mudiya villai. Sila nodigal avan en mulai azhagai paarthu rasithukondan.
Pinbu avan coffe vangikonda piragu en mulaiyai pudavaiyaal maraithen, en mulai theriyum pozhuthu naan gautham mugathai paarthen avan mugam muzhuvathum kaama aasai irunthathu.
En manathil appozhuthu thaan oru enam thondriyathu, house owner matrum avar manaivi iruvarum kalaiyil veetai vitu sendraal athodu maalai thaan veetirku varuvargal athuvarai gautham veetil thanimaiyil thaan irupaan. Avanai naan epadiyavathu usar seithu namathu kama aasaiyai theerthukolalam endru mudivu seithen.
Thinamum vendum endre en azhagiya mulaiyai kanbika aarambithen, sai en mulaiyai adikadi paarthu rasika aarambithaan.
Pinbu avan padukai araiyil keezhe juice ootrivitathu athai konjam vanthu clean sei velama endru solinaan. Naan avan araiku sendru keezhe muti potu thudaikum pozhuthu en mulai pilavin azhagai avan rasithaan.
Naan nimirnthu paarkum pozhuthu avan udane sirithan, naanum sirithukonde tharaiyai clean seithu vitu sendru en veettu velaigalai paarka aarambithen. En vaazhakaiyil meendum santhosham vara aarambithathu, enaku avanai paarkum pozhuthu manathirku santhoshamaaga irunthathu. En udal azhagai oruvan rasikiran endra mana thirupthi irunthathu.
En ilamai meendum vanthathu pola irunthathu, avanin siriya sunniyai suvaika en manam eangiyathu. Aduthu ena seiyalam endru thitam potu irunthen, sairkum en methu kama aasai irukirathu ithai epadi patra vaikalam endru sinthithen. Thinamum en kanavan than veetirku vanthu enai maalai azhaithu seluvaar, avarai vara vendam endru soli viten.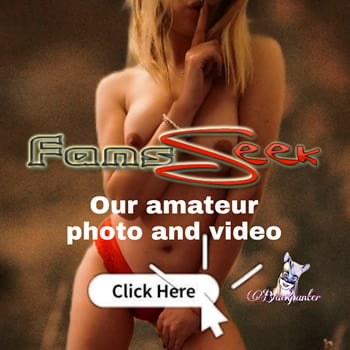 sai idam ennai konjam en veetil iraki vidugiraaya endru keten? Avan udane sari mala vaa polam endran. Bikeil eeri amarum pozhuthu en idathu mulaiyai avan muthugil vaithu iditha padiye amarnthen, pinbu kaiyai avan sunniku arugil thudaiyil vaithen. Enaku theriyum ithu thaan enaku kidaiku irukum chance endru athanaal en mulaiyai vaithu nandraaga avan muthugil theithu avanai correct seithen.