My name is John. I am forty-one-years-old and have been happily married for twenty years to Wendy. We have two children both nineteen years old and life is pretty good. The one thing I wish I could change is that in twenty years I have failed to satisfy my wife sexually. My wife has a higher sex drive and my tiny four-inch penis has never given her an orgasm, even though she likes to boost my ego in telling me that it has.
Let me tell you more about my wife. We were high school sweethearts, and even though she is forty years old, she still does not look a day over thirty. She keeps in shape and my sons' friends tease them about how much the guys at college fancy her. She has an amazing body with legs to die for and tits that are as perky as when she was a teenager.
My wife and I do share a love of watching porn on the internet. She loves watching gangbangs and movies where women get fucked by more than one man. It was only recently that I found out just how much of an ultimate fantasy this was for her. We've often spoken about how my wife – given the chance – would love to try a threesome with two guys. I've always said that I could be a part of that, but I would watch her with two other men if that is what she really wanted to do.
Last month, my wife was at work and I was doing some decorating in our bedroom when I came across a journal she had kept. I had no idea she had a journal but I was eager to find out what she had written inside. To my amazement, this journal was full of her fantasies and feelings on how she was desperate to be fucked by a group of guys at the same time. I could not believe what I was reading. She also wrote how much she longed to be tied to our bed and fucked in every hole while I sat in the corner of the room and watched. Reading her journal made my cock rock hard; I never knew that my wife was so open-minded. I knew I had to make her ultimate fantasy come true – for both of us.
I came up with a plan. Wendy was turning forty in a couple of weeks and I knew just the surprise that she would enjoy more than anything else. Without her knowing, I joined a swinger website and found four guys who had huge cocks and were willing to fuck my wife. They lived out of town and after chatting with them for a few days through email, I told them exactly what my wife would want them to do to her.
The day finally came. With our children, we celebrated her birthday over lunch in the local pub. I told my sons that I was taking their mum away for a special surprise in a hotel a few miles away. My wife was excited and made an effort, dressing in a short skirt, tan coloured tights, a low-cut button-up shirt, and heels.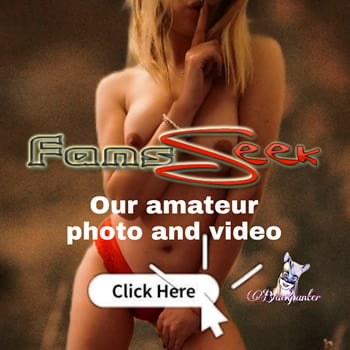 We finally got to the hotel, My mind had been racing and my hands shaking during the entire journey. I kept thinking that maybe I had done the wrong thing and, secondly, why had I decided to let four massively hung guys fuck my wife while I watched them. All I knew was that this was something my wife had wanted to happen for a very long time.