6 months gf part 2: Enjoyed 1st time with college friend.
Hello friends. This is ajay. I am writing the second part of my story, six months girlfriend .I am writing down the main part of my experience. Sorry for the delay. If someone has not read previous part here's a recap.
So in last part I told you that, I returned to my undergraduate college to do post graduation after taking a year gap. Which resulted in my best friend Raksha, became my senior. And because of difference in batch and department we were not getting along so well as we used to be in undergraduate times. Which resulted in spreading of some bogus rumors around college that , me and Raksha were in relationship and now we donot talk due to breakup . (Which actually never happened between us)
This caused one of her batchmate to start taking interest in me. She started stalking me, was taking interest in me, started talking about life and academics . That slowly turned us into friendship. Later in 1 month she proposed me . Which I rejected.
Later she was adamant on her decision and was still behind me and was becoming touchy.
On new year's eve she invited me for drinks. On went and had drinks with her. Where she forcefully kissed me on lips. Which some how I avoided to show my disapproval. This made her feeling guilty. And she confessed that she wanted to seduce me for sex that night. She told about her previous experiences, how she had been used by guys only for her body. And has never met a guy who will not take the advantage of a girl in such situation.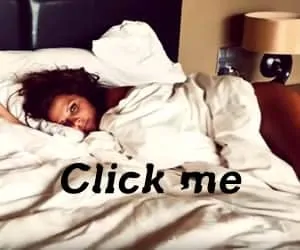 She felted safe and good being around me. Also she fell in love for me, when she learned that I didn't took advantage of Raksha when her leg was fractured and I used to take care of her . From bathing, toilet cleaning and dressing her up.
After hearing all these things, I had a feeling that this girl really likes.
Sorry forgot to tell her name. The heroine of this story is Shama. In college she presented herself to be 26 yrs old, which i later got to know her real age was 29. She was 34-30-36. She was perfect, curvy body. Healthy, and perky boobs. They were firm and in shape of a musk melon.
Now let's go ahead.
After all this that night on 1st january at 1 am. I asked her to drop me near my home and we will talk tomorrow in college.
She was feeling embarrassed and she changed into decent clothes, a loose patiala and a full sleeve top and a jacket over it . And dropped me near a xerox centre, close to my house. Seeing her so sad and embarrassed I felt to cheer her up. Then I told her , I really liked the eve and to give you a gift I accept your proposal. And I kissed on her left cheek.( At 1 am no one was around to see us. )
She felt too happy and was about to hug me. I stopped her and told her to go home. We will talk in morning.
This was first time, I accepted someone, usually I avoid such relationships.
So in morning I went college as a routine and was busy in my department. I was alone in my guides cabin doing work on PC. Suddenly Shama came from behind and hugged me with a kiss on right cheek.
I was astonished and scolded her. Which she took very happily and said no one is here chill. I said I agree yet don't do such things in college. Which she refused and said as you work after college and later in night you don't come out due to your parents fear, I get only college time to be with you.
I thought over it said ok do what ever you wanna do but still stay cautious. She was happy as hell and hugged me so tight from front that i felt her boobs on my chest they were awesome. I felt so good, this feeling was awesome which I never felted for Raksha when I hug her. May be that's the feeling you get for your girlfriend, not for your best friend.
Stealing the moment we took this opportunity and french kissed for a minute.
Shama started laughing and said I am terrible at kiss. To which I replied, she is my 1st gf and I never kissed anyone before. She said she will teach me and told me to follow her lead. I was excited and I finished my work in 5 minutes and kept papers for printing. Gave full attention to shama.
Shama told me to first raise her chin by my right hand, come close to her, then slided my right hand from chin tto left side of her neck, then down just over her left collar bone and neck, then placed left hand to her right cheek and neck together. Came more closer to her and placed my lips over hers and intake the upper lip between my lips and suck it. Then proceed further and do the same for to lower lips.
Guys I can't Express it, I felt so much good that I was overwhelmed and was then doing so passionately. Shama being experienced was making me take lead and we both were so engorged that we started biting each other's lips. Which we continued for 10 minutes and left each other. We saw we had fresh love bite on our lips.
It was my first time and was so excited that I released some of my pre cum, which was visible to her and she grabbed my erect dick and pressed it too hard alongwith my balls that I felt pain. I scolded her for that to which she said, why you hold back your emotions when you can't hide them.
I was embarrassed to which she said don't feel embarrassed with your gf. Then I felt some relief. Then she left for her department and I left for washroom to clean the precum over my pants. Later that day we didn't got time to meet each other. Rest all routine continued.
Till one week all the routine was going on, and we had our moments of making out and stealing looks at each other and slowly she allowed me to touch every part of her body. In a week I explored whole of her body.
Later on when we used to get time. She will ask me to press her boobs, grab her ass hard and long. And will grab my penis for that long as long she can hold on her moaning and then release.
All these kinky stuffs made me horny and I was feeling desperate for her.
Then one day, we planned to go to library and sit in staffs section, which will be separated and closed from students section. We being PGs could enter there and study. That day, while making out, she took my hand inside her top. And asked me to grab her boobs. I was shocked and excited at the same time. She was not wearing her bra. Which she whispered and said I removed it before entering library. I needed no more than the approval she gave and started feeling her right boob. It was so smooth and big. Her perky nipples were so erect. I was so excited that I put my right hand from back into her top from down and was caressing her whole back.
The moment was so fucking intense that I stopped kissing her and started licking her face, cheeks, ears, neck and cleavage. And was sucking so intense that I left red marks on her cleavage and her neck. All this time she suppressed her moans by biting her lower lips and holding on my erect dick and pressing it too hard.
We were enjoying too much that. I was about to remove her top, then she came back to senses and stopped me. And said hold on tiger don't get to excited to eat your prey.
I got disappointed and she giggled and said don't worry I will not leave you dry today. I was confused and asked what do you mean? To which she said close your eyes. I was excited that she might remove her top and I closed my eyes and was imagining her topless.