There isn't much build-up to this story, because there wasn't much build-up to what happened. At least from my point-of-view.
I had begun thinking about Mom in that way some time before, but never saw any indication that she might reciprocate. We had always been really close, but she was also always Mom. At first, that worked against all my deep dirty feelings, but it soon became indistinguishable from them, became what turned me on most, made it so I couldn't separate Mom-as-Mom in all her comfort and warmth from her beauty and body. Or how she had me playing with myself every single night.
When I was still in high school, my cousin Sandra, Mom's oldest niece, got engaged and asked my mother to be a bridesmaid. Mom was thrilled—she and Sandra were close, more like sisters, even though Mom was a good 10 years older. My parents had planned on having one boy and one girl before they got divorced, and I suspected Mom's friendship with Sandra made that a little easier to bear.
She knew Mom hadn't dated much, if at all, in the months leading up to the wedding—Sandra had no taboos about sex talk—so she offered to get the hotel to comp a second room for us in case Mom "took to" any of the single guests. I was there in the room when she said this to my mother, who couldn't help blushing, nor more than a couple snuck looks in my direction. Even though my romantic feelings for her were getting more intense by the day, I wasn't bothered at all by the thought of her sleeping with someone else. I just wanted her to be happy, satisfied, loved no matter who it might be with.
What did bug me was my cousin's equally unfiltered insistence that I find someone at the wedding, too. Mom seemed to quiet down when Sandra brought it up, and let her go on with her spiel about all the pretty little things that were apparently dying to know me. At one point I looked over at Mom—she was looking back at me with such intensity that all my faculties seemed to freeze up. We stayed lost in each other till Sandra cleared her throat and caught us up, a little annoyed.
We left for the wedding shortly after noon the next Friday. I had recently got my learner's permit, so Mom agreed to let me start driving. She also reluctantly agreed to let me control the music—I had pre-programmed a bunch of songs into the car stereo. Really, my goal was to show her how many of her favorite singers I had collected into one playlist, just for the trip.
"Oh, I love Emmylou Harris," Mom sighed as "Red Dirt Girl" rumbled through the speakers and we pulled onto the highway. "You got any Bonnie Raitt on here?"
"Sorry. No."
"I saw both of 'em at a festival, back when I was pregnant with you. Your father was away somewhere on business on the last minute, even though we'd had tickets for months. So I said 'screw it' and went alone. Used the money from the other ticket for beer," she smiled shyly, letting her head fall back. "It was wonderful."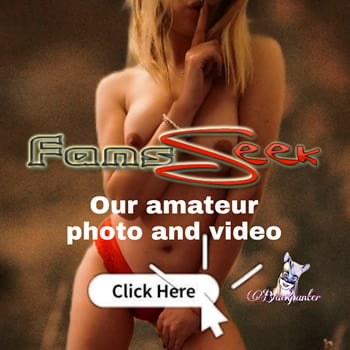 I smiled back, marvelling silently at how her beauty at that moment seemed both so otherworldly and natural. Mom looked at the console screen, where the cover of the album was displayed. "Gosh, she's beautiful, isn't she?"