A young Asian wife makes poor decisions and gets a gangbang, sex stories, loving wife… Amy looked back at her husband David nervously, she had dragged him here when it was clear from his reaction that he didn't want to come and she felt kind of guilty about it. "Are you sure you don't mind" She asked him again for the third time that night.
David sighed patiently and replied in a confessional tone of voice, "Look, this may be boring as hell, but I'll find a T.V., drink, watch a game, and then when we get home I'll get to have enough fun to make the entire trip more than worth it." Amy knew what he meant. Getting her in the mood for sex wasn't easy, she just couldn't get wet most days, no matter how much foreplay they tried or what kind. She was way too freaked out to try oral or sex toys of any kind, although she was happy to use her mouth for him. They had already been married for almost a year and yet had only had sex a few times. Alcohol changed everything, though. She didn't really like to drink that much, but when she did she would become uncontrollably horny and they would have some fantastic sex. David constantly tried to get her to drink and she supposed that he may even be excited about this party, since he knew she'd be drinking. That was fair enough, she supposed.
She looked down at herself one more time before ringing the doorbell of the huge house they now stood in front of. Amy was small even for an Asian girl, and was very self-conscious about her body. She had done everything she could to prepare herself for the party, trying to play to the strengths of her exotic looks. She wore her jet black hair shoulder length with long bangs on the sides and short bangs in the front. A light blue ribbon decorated the left side. She had decorated her almond shaped eyes with blue eyeshadow coming to a sharp point to highlight that shape and had opted for red lipstick. Her fingernails and toenails were done in light blue and she had chosen shoes that made sure her careful pedicure was visible. Her skirt and tank top showed way more of her thin, creamy skinned body than she would have liked, but she was so small that her body looked shapeless in anything that wasn't skin tight or revealing. Her breasts were barely a B cup and she didn't even come to her husband's shoulder, even though he was only about average height. Normally she was more than happy to draw no eyes at all, but tonight she had promised her friend, Deborah that she would look her best.
Deciding everything was in place properly, Amy rang the doorbell. They didn't wait long before the door whipped open and Deborah's grinning face appeared. Curvy and feminine, Deborah's body was definitely a subject of envy for Amy. Deborah wasted no time ushering them inside, speaking her usual mile a minute, "Amy, I'm So glad to see you! I totally need your help, you've saved my life showing up now, I swear!"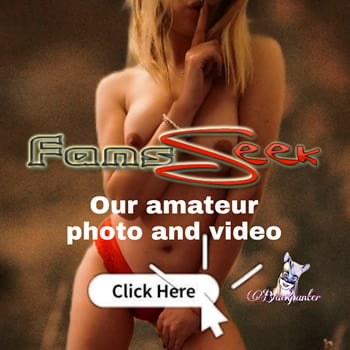 David didn't even bat an eyelash, heading off towards a nearby couch and calling to her over his shoulder, "Go, drink, enjoy yourself, I'll see you in a little while." She saw soccer playing on one of the televisions in the main living room and knew that he would be occupied well enough. She really couldn't believe how huge this house was. It was 3 stories tall and looked like it had been made for throwing parties, with multiple tables and couches. Deborah ushered her into the kitchen, which had a bar that wouldn't look out of place in a club. Rather than a dancing area, however, there were several game tables and dartboards. It was towards one of the latter that Deborah directed her attention excitedly.