A wife cheats on her husband and initiates a threesome.. The early morning phone call came like a bolt from the blue.
"Yes Sir. Of course, Sir. Right away, Sir." These were the only words spoken by Rajat.
I stirred feebly. The call had punctured my sleep. Was it dawn? I could hear the noisy chirping of birds outside. It was the beginning of a brand new day. I lazily covered my bare buttocks with the bed sheet. Yes, there was not a single string of clothing on my figure. It was our honeymoon, after all.
Rajat was then making some hasty calls in quick succession. I could gauge the note of agitation in his otherwise calm and relaxed voice. Turning on my back, I peered up at him. He was sitting on the corner of the bed, with his back to me, and tapping away on his phone. Another short phone call, followed by another. Then yet another brief round of that frantic messaging. Finally he sighed deeply and got up. Clearly, something was wrong somewhere. Were there some work issues?
My nude husband then got up and poured himself some water. He wasn't aware that I was wide awake and unabashedly lapping up his tall, lean physique with my eyes. Rajat was so hot and handsome. And he was simply awesome in bed! How could I forget about last night? And the one before that? Another week of 'forbidden' nights was lying in front of us… only me and my husband. But why was I getting a nasty feeling that the phone call was going to play spoilsport in such a picture-perfect pleasure trip?
Rajat was scraping on the floor for something. Wait! Was he sniffing my panties? Such a naughty mind! Did he remember that he had smelled them too, very meticulously, during both the previous nights? Even in this atmosphere of urgency and work conflicts, he was searching for my fragrance within my lingerie. He chuckled softly and then tossed them away again. Still smiling to himself, he walked across the room. I heard the bathroom door shut. But I have noticed the great bulge in his pants. Really, it was very difficult to get a hang of his busy yet kinky mind.
I lay on the bed, while unconsciously fidgeting with the bed covers and my stark nudity. My eyes scanned through my clothes, scattered all over the floor. This honeymoon was undoubtedly a breathtaking outlet for me… all my wildest fantasies coming true… each of my sinful desires and instincts getting unlocked and fulfilled. And I was craving more and more, for the intense foreplay and carnal lovemaking. It was as if, every single time, we had to be together. Without him, I couldn't settle down, even for a moment. I was just a lovesick passionate bride.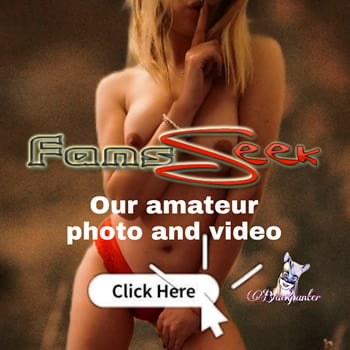 Most of my friends were plain jealous of me. I smiled at the thought. Yeah… how many of them have been bestowed with such a hunk of a husband by their side? I felt blessed and lucky. When he was not stripping me naked with his bare hands (which was so often in the past few days that I had lost track), Rajat was such a warm and gentle person. He worked in a top position in an esteemed multinational company and was also highly popular within the circle of his colleagues. I had met many of them during my marriage… they had heaped compliments on our pairing as a couple and said we really looked great together. And now my husband's libidinous spree was driving me crazy, yet giving me the utmost satisfaction and indulgence! I also looked for ways and means to please him… satiate his unending yearning; ever since our marriage, I was feeling so contented inside and was in complete love for my body. It was as if I was discovering and knowing about my body, my mind and myself, every day, every moment. It was not just the sex, but what was making those intimate moments so much more magical and sensuous was this profound bond and understanding of each other.