Shirley glanced over at the clock on the bedside table. Five-thirty. Fuck! Tossing and turning all night, she couldn't stop thinking about the day ahead. Her son, Justin, would be quarterbacking his last High School game, on the verge of setting an all time scoring record, and there were sure to be college scouts in the stands eager to recruit him. This was a big day.
As if that wasn't enough to keep her mind roiling, now she was horny. John, her husband, lay snoring beside her. Should she wake him? It was only thirty minutes before his alarm went off. She hesitated. He was not a morning person and would resent the intrusion. Anyway, she couldn't remember the last time they fucked in the morning.
Her hand drifted down to her abdomen as she considered her choices. Coming to a quick decision, she slid her fingers under the waistband of her panties, weaving them through her thicket of curly red pubes, pressing on her mound. Mmmm, so nice.
Justin was an all-star, popular among the cheerleaders and had dated many of them. It wasn't unusual to catch him looking over his shoulder from the bench, staring at the crotches of the high kicking girls.
The cheerleaders provided fertile ground to fuel her fantasies. She loved to get herself off while thinking about her hunk of a son fucking one cheerleader after another. As a football fanatic, she knew them all and could picture each of them in her mind.
She had a finger between the wet lips of her pussy and cycled through the cheerleaders, picking just the right one for her morning fantasy. She settled on Maggie, a busty eighteen year old brunette with a classic hourglass figure, athletic enough to match her son's chiseled body.
She started her fantasy by stripping Maggie, slowly, sensuously, leaving on her black tennis shoes and gold knee socks, her perfect body slowly revealing itself as Justin watched from a chair. He pulled out his large cock when she slipped out of her panties and stared at the neatly trimmed dark triangle above the lips of her pussy. Her beautiful pussy. Is that what she needed to get off, Maggie's pussy? Momentarily confused, fearing her fantasy was getting away from her, Shirley refocused on her son. She had never actually seen his cock but knew it had to be large. After all, he was a fucking all-star and she needed to see that big cock inside Maggie.
Impatient, eager to get off, she rushed her fantasy while rubbing her hard button. She had Maggie dispense with any more foreplay and climb up into his lap, engulfing his big cock.
She moaned softly, careful not to wake her husband as Maggie pumped herself up and down on her son's rigid cock. That's what she wanted to see, his big cock sliding in and out of Maggie's tight pussy. She squeezed her own breast, pinching the hard nipple, getting closer towards the release she wanted. She arched her back, trying to coax out the orgasm bubbling just below the surface.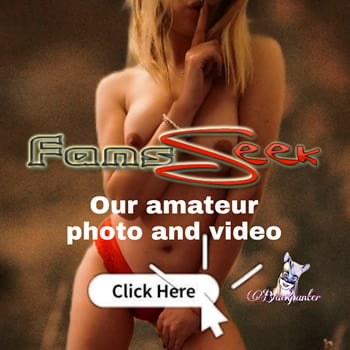 Without warning, John rolled over and flopped his arm across her just at the moment she was about to get off. Fearful she had woken him, she froze, lying still as her blossoming orgasm fizzled. Fuck! Fuck! Fuck!