This is a work of fiction.  You must be 18 or over to read this story.  In real life, incestuous relationships, particularly when an under-aged person is involved with a parent or adult, often causes deep psychological damage.  This story is provided for entertainment purposes only.  The author does not condone any sexual activity with persons under 18 in real life.
You must be 18 or over to read these stories of rape and non-consensual sex. If you do not like such stories, please turn back. I do not promote rape or non-consent sex. This is only a story, fiction, if you do not understand the difference between reality and fantasy, read no more. Rape is WRONG. Those who commit rape are despised everywhere.
I'm going to prison. This sucks. I raped fourteen women and girls, more than half under sixteen, most repeatedly. I kidnapped one across state lines. I held a dozen captive for several hours of sex and torture.
And that's just what I know they know. There's more, much more.
Even I pleased guilty, I won't ever be released. I don't want to go to prison, but I'm too much of a coward to take my own life.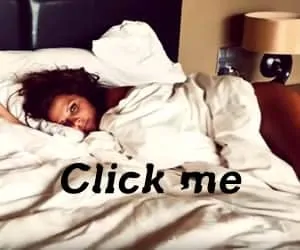 Maybe if I plead mental illness.
Well, here comes the FBI agent. Man, that is a THICK file as is the one his partner is carrying.
"Alright," he says. "Let's start at the beginning. This is beyond Walden and Dallas."
They know. I'm sure in the four days I was in the hospital, they've had plenty of time to do their homework. I had a fake identity; I never cleaned up after myself; I didn't think I'd ever get caught.
It really started on my thirteenth birthday. That's when I got the Polaroid.
Well, we can probably back up another couple of years when my twin sister and I hit puberty. For me, it was just hair in places there ain't been hair before and that hard-ons were no longer just an embarassing nuisance.
For Janie, it meant that her hips flared out a little, her chest pumped up a touch and her ass rounded out. She was still kinda short and skinny for her age, so those little adjustments seemed a bit magnified, like someone took a fifteen year-old and shrunk her down to four-six and maybe fifty-some odd pounds.
People noticed and she loved the attention. So she started prancing around a lot in little short shorts, half-shirts, tight tanks, crop tops.
By the time we hit thirteen, I had shot up to five-six and a good buck twenty on the scales. Janie, she seemed to have stopped; still a foot shorter than me and about half my weight. Still, very cute.
See, dad was Scandinavian; he wasn't born there, but his blood was one hundred percent Norse; tall, blue eyes, blond hair, the whole bit. And so was Janie, except for the stature. That light blond hair, fair skin and those baby blue eyes just made her all the more appealing to my senses (and dad's).
Janie got all that but his stature. That came from the majority donor to yours truly.
Mom was as Hispanic as dad was Scandinavian, U.S. born daughter to two illegal immigrants from Guatemala. She was a foot shorter than dad and very dark-skinned, but not African. I got most of her color, with a little lightener from dad and dark brown hair. My stature, I got from dad. I admit, I was a damned good looking kid.
So, back to our thirteenth birthday. I got a Polaroid; she got a bikini.
I know my use of a lot of first person plurals seemed to imply we had that near-incestuous twin thing going… nope. She couldn't stand me. We were night and day, but I think a lot of it was also that me (and dad in his private moments) were probably not as discreet as we thought we were, for lack of a better word, ogling her.
Mom noticed it too. Now, most moms, when dads seem to be ignoring that whole "that's your kid" thing, will at least say, "hey, that's your kid, not some teeny-bopper at the mall" or get the guy into counseling. The same would go for sons forgetting that that little girl he shares parents with is his sister, but anyway…
But not my mom. No, Marisol decided to COMPETE. She worked out more, also took to wearing what her daughter wore. They couldn't physically share a wardrobe, since mom had about forty more pounds on her and was BUILT, like double-C tits and, what one might call, a spankable, grabable ass.
So, every day, I had two hot chicks prancing around the house in barely there outfits. Even when dad wasn't home. Janie and her little friends, equally barely dressed, took to walking through the neighborhood flirting with anyone with a dick and mom spent a lot of time in the front yard, "gardening" in Home & Garden approved shorts and bikini tops.
I had a corner bedroom with a great view of the mom's garden and got quite a few shots of her.
When Janie wasn't turning men into pedophiles, she laid out in our "private" back yard. This time, I had a good vantage point from the kitchen, but there was an even better spot.
The yard was surrounded by an old eight-foot privacy fence. In one of the eight-foot slats was an eight-inch missing section, hard to see for the thick brush around it. From there, it was ten feet to where Janie often laid her towel. At that distance, I was still able to make out the glistening oil on her skin and the tiny beads of sweat trickling down her thighs and waist.
Mom worked during the day and I was usually out and about, so Janie thought she was alone that one Wednesday after our birthday.
She came out as always with her Walkman and lotions and towel. She spread the towel on the grass and… took off her top. I almost dropped the camera. By the time I had juggled it into place and somehow managed to snap off a clear photo, she dropped her bottoms, exposing her hairless slit.
She laid down and I could hear her moan as the soft breeze caressed her hard nipples. Her left hand found her pussy and she began to rub it, moaning louder as she finger-fucked herself. Until then, there was always a slight twinge of guilt for wanting to fuck my sister. That was gone now.
I must have snapped snapped dozen of pictures of not just Janie, but also her little teeny-bopper friends, my mom and various other neighborhood hotties. Gotta hand it to the South, we raise'em right good.
The agents are nodding. No doubt, they've looked though my computer and found my collection and probably the oriiginals too with my fingerprints all over them. Add kiddie porn to the list.
But all good things come to an end.
I'm not sure how my pictures came into my dad's possession, but I've got a good idea. Like any loving, caring parent, my dad probably searched my room one fine day looking for drugs and instead found my picture collection that I had hidden in an inside pocket of an old coat in the back of my closet. My dad's a thurough guy.
But instead of deciding that maybe it was time we had "the talk", he kept the pictures for himself. And instead of hiding them better, just kept them in an envelop in his travel bag. It didn't take long for mom to find them.
Dad was a truck driver. Mom suspected he'd had his share of lot lizards, some of them probably not of legal fucking age. She kind of accepted it, I think because she was probably fucking other dudes while dad was away. No one goes to the gym twice a day with only a day's worth to show for it.
Now, it was pretty damned obvious that I took those pictures, but they never said anything. But they both knew because mom not only kicked dad out, but me as well, under the guise of, "a boy needs his dad and this way, neither of us needs to worry about child support."