The Reunion, A difficult time for the Bunker family, His thin arms and shoulders were aflame from hoisting the corpulence of his upper torso. His flabby core tingled with effort, its impending failure threatening the collapse of his tense, sweaty body. He desperately swallowed gulps of air that brought cool, but torturously evanescent relief to his burning lungs. His thighs and ass had gone virtually numb, their straining driving force rendering his thrusts shallow and uncoordinated. His genitals tingled almost unbearably, and it took every ounce of resolve within him to not spill his seed. His teeth threatened to crack from the force of his jaw, which was clenched shut in a desperate effort to endure the stress on his body. The man was a sweating, wheezing, jiggling mess atop his wife.
Yet, he was truly happy.
It had been a while. He had spent the better part of the last two decades watching his life slowly decay. He watched as a lean young man with fierce eyes melted into a pudgy slob with slumped shoulders. He watched as an idealistic economics major sold out his dreams for vapid, but well-heeled accountant work.
Most tragically, he had watched as the warm tenderness of his fresh marriage slowly rotted into a rancid arrangement of frigid tolerance.
But that was part of the unpleasant past that he had vowed to forget. Ever since their successful "Reunion", the Bunkers had found marital bliss once again.
So he switched his thoughts to happier memories.
He remembered the first time he had seen Kristen Baines – two decades ago – clear as day. Initially resistant to a marriage arranged by his parents, his misgivings completely evaporated when he stepped into the guest bedroom and saw a gorgeous 18-year old with lush, blond hair bouncing in springy curls; curly lashes batting over pretty, blue eyes; ample, red lips curled into a captivating smile; and a voluptuous frame packed into a modest, but entirely alluring summer dress. Indeed, when Pastor Baines transferred his lovely daughter onto Doug's arm on his wedding day, more than a sliver of his mind was busy imagining his wedding night.
Doug smiled, remembering the night of passion and fulfillment.
"I l-love you," he wheezed, looking at the woman below him.
If he'd asked her how she remembered their wedding night, she would have spun a different tale.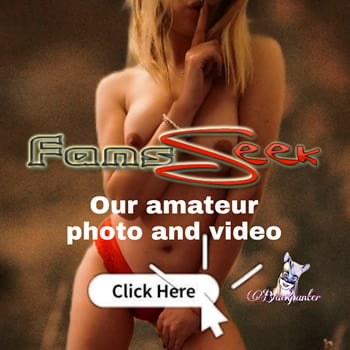 Certainly, she remembered it well; after all, Kristen had been looking forward to it for years. Despite their rustic roots, the Baines were a hedonistic lot, and Kristen's born-again parents could not shield her from the annual, highly educational trips she took to the families' countryside estates. By the time she had ripened, the girl knew more about sex and breeding than the most liberated feminists in the country. Even her parents, for all their Puritanical moralizing, did not abstain from partaking in the marital bliss they had enjoyed since well before their religious conversion; Kristen fondly remembered the hot summer nights outside her parent's bedroom door, quietly stroking her pussy as she imagined herself in her shrieking mother's place. Indeed, had she not known of the gratifying nature of her parent's marriage, her virginity would have been undoubtedly lost to her enthusiastic and physically gifted cousins and relations on the Baines ranch.