It all began about a year after I met my future wife, Linda, and my mate John met his, Jan, my wife's best friend. We nearly always went out together and often had evenings in at my parents house. One evening we were in the front room on the couch kissing and feeling etc. when I suggested that we swap for a bit of fun. I was then kissing and feeling Jan and even had her bra open to her nipple when we had to stop.
Some time later my parents were away for a few days and we all settled down to an evening together with a few drinks and a pack of cards. I suggested a game of strip poker and we commenced taking our clothes off. The girls were somewhat shy about it but with some encouragement their tits were soon on display. I couldn't help myself and bent down to suck Linda's tit, she didn't want me to but I insisted and persuaded until my lips were caressing her pink nipple. I noticed that John was doing the same to Jan so I pushed my luck a little further and started to slide my hand up between Lin's legs. My dick was by now stuck out like a flag pole and I desperately wanted it inside her, but she wouldn't let me get any further than stroking her soft hairy soaking wet mound in front of our friends so the evening came to an end and we went to bed. My dick was so big and hard with the excitement that I nearly carried her to bed on it. John and Jan were close behind, they were using the spare room. When we got to my bedroom I found that she was just as excited as I was and we were all over each other. I threw her on her back onto the bed and shoved my enormous cock up her pussy with absolutely no resistance, she was so wet, I buried my dick so far in I thought I'd be able to suck myself off when it stuck out of her mouth. After a minute or so of savage shafting I pulled out and dove down to slurp greedily on her pussy juices and sucking on her clit until she came with a shuddering gasp. I shoved my cock into her again for a minute or two of shagging then took it out for Linda to get her mouth round the head of my cock. She slurped and sucked and wanked me until I felt I was going to burst, but this come was going to be high up inside her pussy, so I pulled my dick out of her mouth and impaled her with it again. I shagged her unmercifully for several minutes before I shot my load, I thought I was never going to stop pumping but eventually it subsided. I pulled my cock out and it was still mostly hard so Linda dived on it with her mouth and sucked it in along with all the spunk and pussy juices on it, she couldn't get enough. This, and the noises coming from the other room, made me rock hard all over again so I laid Linda down on the bed and slowly screwed her until we both came again. While I was shagging her and sucking her tits I kept thinking about Jan's tits, they were smaller than Lin's but had bigger nipples, I wanted to suck them nipples.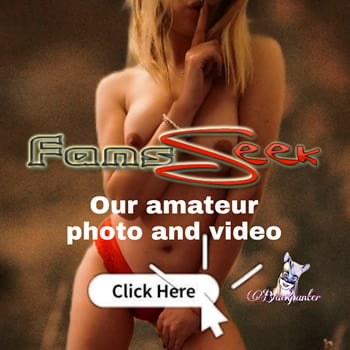 Some time after this we planned to go on a camping holiday together, so we took the tent to the beach to see if it was still ok after many years of disuse. After erecting the tent and having a snack Linda said that she had not noticed how late it was and she needed to get back home to study for exams, so John, being the only driver, took her home. It would take him about an hour to get back so I decided to try for Jan. We fooled around for a bit and then went inside the tent where I slid my arm around her waist to pull her to me, she didn't resist and we kissed. The kiss grew heated and I slid my hand up her front to caress a tit. Again there was no protest so I eased her jumper up and took it off. My lips immediately dropped to the curve of her tit above her bra and whilst I was kissing her there my hands went round her back and undid her bra. Those tits were mine; well, for now they were, the nipples soft and delectable were all I had thought they would be. My shirt came off and I pulled her jeans and panties down. She lifted her feet out of the legs as I was nuzzling her silky pussy hair and undoing my jeans. I laid her down and really got to work on her pussy with my tongue, she was sopping wet and tasted lovely. My cock felt enormous so I slid up her body to savour her tits for a while and arched my back to get my cock into position. Then she said "now Don, fuck me hard" so I did until we both came in a deep shuddering explosion.