Hi I'm Varshit 22 years. I'm have a decent body not muscular but just fit for my age. My parents live in the US. So I've lived mostly with my Mother's sister. Her name is Radha, she's in her late 30s and has a daughter who turned 19 years. Her husband died of heart problems. She's a teacher in a school. She's like a mother to me and always treats me like a son. As the lockdown started we were not going anywhere and always staying in home. I started concentrating more on my chachi and caught glimpses of her navel. When she wears a saree she wears it in a way that her back is mostly exposed upto the hip and her belly button is always visible. When she wears chudidhars she never uses dupatta so whenever she bends down her cleavage or boobs(when no bra) is seen. I always fap whenever i get to see those scenes.
But mostly i get so bored so me and her daughter(my cousin sister) Sreenidhi would play bored games, video games etc. We're so close sometimes we even watch porn together. When i watch alone i usually watch incest a lot and think about my sis and more about my chachi. I feel its wrong but they're so fucking hot i just couldn't control myself. My sis already saw my dick once although i never saw her private parts as i felt it was wrong. She always keeps on exposing her cleavage though which is enough to get my dick up standing. She knows i get aroused but she loves to tease me. I just don't understand how the fuck her body is like that. She's just 19 but her boobs are big and ass is juicy. She always wears low denim shorts and tight tops which gives her perfect figure . One day my chachi had to attend a meeting in school and my friends called for hanging out.
I said ok and i went and we chatted casually and one of my friends confessed about having sex with his neighbor. He said he used some aphrodisiac pills and then she was ready to fuck him like hell. He brought some of it as well to show us. While we were leaving i pulled him aside and asked him to give me those pills and he gave me. Then i went home and i opened the door and was shocked to see Sree without her panties and her top was pulled over her boobs. I saw my sister's private parts for the first time. Her pussy had no hair and it was pink and wet. Her breasts were plump and round nipples dark and pointed. I shouted "Sree what the fuck go to your room!". She said "Sorry" and ran to her room leaving her phone. I saw and was surprised that she was into incest as well. I was hard but i didnt think of my sis much like that when compared to my chachi. So my plan for that day was to fuck my chachi.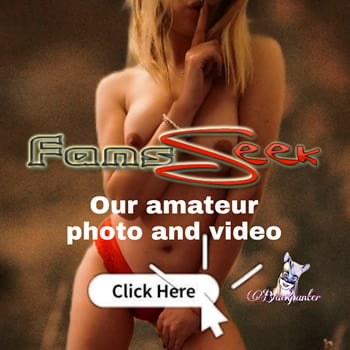 She came home and was a bit sad and i didn't understand why. She asked me "Where's Sree?". I said "In her room, sleeping i think". Her saree fell a little off her shoulders and her i can see her cleavage line. My dick was hardening but i thought i should control and asked her what happened. She broke down and said that "Her job was in trouble, they don't need me" I asked her to calm down slowly rubbing her shoulder and collar-bone. We just talked for some time and i asked "Shall i get some wine"? She said "ok but don't tell mom and dad". I laughed and agreed and went and poured some wine and added aphrodisiac tablets into it and gave her. She drank half of it in one gulp. We talked like that for sometime. It didn't feel any different and i thought it wasn't working and felt a bit sad. But then she said "It's so hot isn't it?" and she removed her pallu fully from her shoulder and only her blouse was there. I was shocked and started drooling. She saw me and laughed "Am i still desirable huh?". I said "Fuck yes of course you are chachi. Look at you how hot you are" She stood up and gave me a little show removing her pallu fully and there i was admiring her navel, hips, boobs and ass. She sat again and put and arm around me bringing me closer to her. I said slowly "Do u miss your husband". She started crying "Yes a lot. But he never properly satisfied me. He finished so quickly each time we had sex. Its been a long time since I've been satisfied". I wasn't expecting that i didn't know what to say so i said oh and put my hand on her boob. I felt it soft like a pillow and i dunno what happened but she pulled my head and kissed me on the lips. I returned the kiss and we kissed like that for 5 mins while my hands were rubbing her stomach, back and her boobs as well. She's almost forty but i have to say she's a sexy figure, no fat with nice curves. An outsider would mistake her for a 25-year-old lady.