My sister likes taking risks, Personally, I blame my parents.
They were the ones who insisted that they needed privacy and banished us down to the finished basement with its old, smelly carpeting and busted up furniture. It was our parents who decided that cable was a huge ripoff and Netflix was a scam, leaving us to explore the depths and dangers of broadcast television. And It was our parents who said — even though I was a senior in high school and Emily was a freshman in college — that we weren't allowed to go out unsupervised.
It's like they wanted us to get into trouble.
Emily and I were sitting on the couch in the basement, TV on in the background, talking about stuff that we probably shouldn't have been. Despite being older than me by a year, my big sister Emily was tiny next to me. She had light brown hair down to her shoulders. A perky little nose that turned up just slightly at the end. A wicked, sensuous smile.
Emily was telling me about college — she went to state school but Mom and Dad made her live at home. That whole trust thing again. She talked about classes and friends and, of course, boys. I asked her if she was seeing anyone and she said no.
"How can I with Mom and Dad's rules?" Emily asked, "What about you, Ryan? Breaking any high school girls' hearts?"
"Obviously not," I said, "I'm living with the same bullshit you are."
"Seriously," Emily said, "All I've got in my life is porn, plus Rosy Palms and her five little sisters."
If I'd been drinking, I'd have done a spit take. My big sister said what?
"Oh come on," Emily said, "You can't tell me you don't do it, too. Plus you're a boy. I bet if you don't jerk it at least twice a day your head just pops off."
I laughed and admitted that I did it at least that frequently.
"See?" Emily said.
"And you?" I asked.
My big sister blushed. "I do it enough," Emily said, "OK, probably a bit more than enough."
I had to laugh at that and Emily did too. It was a nervous laugh. Like edging water from a hose, it came out too loud and strong because of all the pressure building behind it.
"Look at us two losers," I said, "Sitting in the basement watching old game shows and talking about masturbating."
"You're not a loser, Ryan," Emily said. She reached over and touched my arm. In that moment it felt as intimate as if she'd grabbed my dick. "Your dirty blonde hair. Big green eyes. You have those sexy legs from soccer. You make me laugh all the time. I mean, any girl would be lucky to have you."
"If I could ever take one on a date, let alone bring her home," I said.
"You'll be fine," Emily said, "I'm the one who's going to end up as an old maid."
"Oh Emily," I said, "Are you kidding? You're fucking gorgeous. If you think my green eyes are so great, well, you've got the same ones. Your lips are so pink and kissable. And your body. I mean, wow."
"No tits," she said.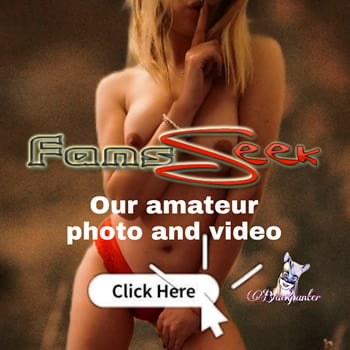 "They're perfect for your build," I said, "You've got great legs and your butt is just… Not to mention how smart you are. The way you always outwork everyone else. Any guy would be lucky to have you."