Snigdha: So hows your project going?
Me: yeah its good but boring.
Snigdha: why what happened?
Me: nothing. Just some office stuff..
Snigdha: do you have a girlfriend?
Me: I haven't found a girl like you
Snigdha: lol!! Im not that beautiful
Me: if I really had a girlfriend like you I would never waste a minute here.
Snigdha: what do you mean?
Me: I mean I would spend each and every minute praising and enjoying every curves of here
Snigdha: hahaha you are really a big flirt!!
Me: and you are really very strong. If I was a big flirt you would have fallen for me by now
Snigdha: its enough now stop it and lets have dinner
Me: I know anil is very lucky to have you as his wife
Snigdha: thanks raj.
Meanwhile we had our food together and it was raining heavily outside. I started to leave but snigdha stopped me and asked me not to leave in this heavy rain and breeze. Rain has increased and she asked me to stay here itself and leave in the morning. I thought to use this day to the extent possible and accepted her decision without hesitation.
She brought a full bottle of Smirnoff vodka and we started to drink. she asked me to play a movie. I used the screen mirroring option and played the American pie series. We were having our 5th peg and there comes this intimate scene. The heroine removes herself fully nude and rubs her pussy. I was looking at snigdha and she was completely lost into the movie and was watching it with full concentration. Meanwhile due to heave breeze the power went off. She brought one candle and we continued drinking. In the meanwhile I asked her whether she had any boyfriend in college. She said no. so I gained courage and asked so you lost your virginity to anil.. she smilingly answered yes. She was asking whether I was virgin. I lied saying yes im still virgin and want to lose it to a women like you. She was blushing with my talks. She looked mesmerizing in the candle light. I took courage and went near her and planted a kiss on her lips. She did not respond properly. I used my power and never let the kiss go and kissed her for a minute. She got angry and went into her bed room and slept.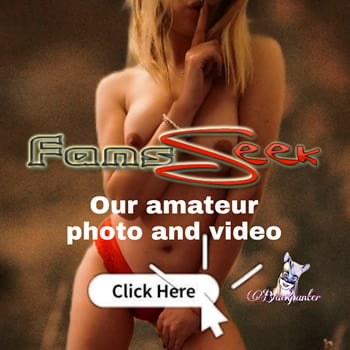 I felt I ruined the opportunity. I updated what all happened to anil. He was like don't worry make another try. I slept in the hall itself and left the house in the morning before she woke up. I thought let me try in the other direction. So I stopped vising their house for coming 3 days almost. So on 4th day I got a call from snigdha that she wanted to talk to me and asked me to visit her house after anil leaves to office. It was very hard for both of us to look into each other eyes. She broke the ice and said sorry for how she behaved the day when I had the previous visit. I too responded and told sorry for what I did to her. She accepted and we were back to normal. I then asked "didn't you like what I did"? she hesitantly replied that "to be frank I really liked what you did. I liked your smooch but thought it would be bad if anil comes to know about it. Hope you didn't mind". I was so happy inside and told "really like you snigdha, I fell for you the first day when I saw you in your house" saying this I saw the real love in her eyes and moved towards her and put my right hand on her right shoulder. She bent her chin down with shy. I lifter her chin and planted a kiss on her beautiful lips. This time she responded well and I used my left hand to pull her head nearer to me to kiss her. With the right hand I inserted in near her hips and was rubbing her waist.
She was wearing a red colour designer saree with sindhoor on top of her head , with jasmine flowers pinned to her hair and with golden bangles and nice earrings, she seemed to be like a newly wedded wife waiting for her first night. With kissing we moved towards the bedroom and I started removing her saree.
Snigdha: I hope we wont let this know this to anil
Me: Smilingly I said how will I lose this princess. I will never let him know in this life time