Hii friends,
Hope you all are having a wonderful time reading my series. With all your love, support and applause I now pen down the final part of my sex journey. Please read the earlier parts if you haven't read them as this is a part of a long series of sexual arousing events. Here is the link of the earlier parts –
Part1 – She cheated her husband for look alike lover
Part2 – She cheated her husband for look alike lover – part 2 (Honeymoon on banks of waterfalls)
Part3 – She cheated her husband for look alike lover – part 3 (honeymoon over journey)
Part4 – She cheated her husband for look alike lover – part4 ( Fulfilling desires of a cuckold husband )
Part5 – She cheated her husband for look alike lover – part 5 ( Making way towards swapping )
So before getting into the story I want to give a brief synopsys of what happened in the above 5 parts. Those who still remember all my stories can skip this paragraph. Im Raj aged 23 from Hyderabad married a 37 years old women pavithra of Orissa. We met on facebook, gained trust and loved each other and finally married. We had our first honeymoon at mankadadian waterfalls in camping tent with camp fire on. We fucked ourselves as machines everywhere in water, inside car and even in forests. Until one day after reading my story Mr. anil who contacted me to fuck him wife and make him cuckold added more spice to my sex life. Anil introduced me to snigdha, we became close friends and I tried to seduce her and fucked her when anil was away. Snigdha became my secret lover and as planned I made anil to catch us and thrown the blame on snigdha. Finally anil accepted snigdha to fuck me on one condition that anil can also fuck any women. This way anil became cuckold and its time to tell how anil fucked my wife pavithra and we swapped each others wifes.
Getting into the story,
Snigdha was now aware that her husband anil wanted to fuck my wife pavithra. She was convinced as anil allows her to fuck me anytime. Pavithra was a conservative women. I knew she doesn't accept to fuck any other men. We were not so sure how to convince pavithra and we started thinking of plans to make it work. Finally thinking there is now way out to convince pavithra, we thought to blackmail her. I took pavithra to mankadadian waterfalls just like we did couple of months ago and asked snigdha and anil also to come to the same place. We arrived the waterfalls by evening 7 pm and as planned they also followed us and we made camping tents side by side. We exchanged looks and smiled and never made pavithra know that we knew each other. It was getting dark and I gathered few sticks and lit the camp and started eating snacks which we brought. Soon anil and snigdha aslo came and sat near the tent and using the fire to make themselves warm.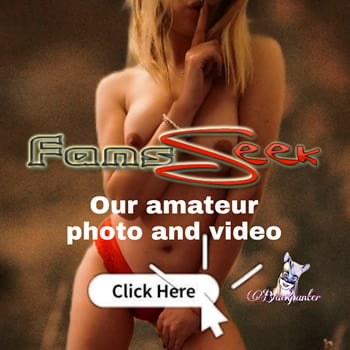 We introduced each other as we are strangers. We exchanged food and we bid goodnight and moved to our tents to get ready to fuck. Pavithra changed herself into nighty without any bra and panties. She looked like a real milf for me to get fucked by anil. I lifted her nighty upto her navel and sucked her bushy pussy and she was moaning ahhh raaaj ummm fuck me ahhh. She moaned like a real slut with high voice. I even made bites on her pussy lips. Ummm she even tasted as if I was fucking her the first time. Listening to her heavy moans anil came near our tent and asked us to be little quiet. Pavithra felt shy and said ok to him and we smiled and continued fucking. After 10 minutes I made her in missionary position and fucked her and made her orgasm. Pavithra was tired by now and made a small nap.