Hi, this is desiboy, From Hyderabad, India, i am 24 normal physical bodies. have extra-marital affair with more beautiful and prettier girlfriend.
This is new bond with Neha sharma , she is from jabalpur Very cute, beautiful simple She maintained herself Very well aged 22, 5.5 in height, 36 34 38 perfect body size, Flat tummy with big round ass and also boobs too one would die for. she was married I came to Know later, Neha sharma was a very shy type.
Now coming back to the story we started with exchanging mail then it came to chatting on hangout we fixed a time to chat every day. one day on the chat I directly asked her what she wanted from me, either sex or just friendship I said I am ready for both but I better knew because this chatting was going nowhere except hi hello and a few extra lines. So Neha sharma decided to meet up so we get to know each other better and then decide to befriend or sex partner.
So, at last, we planned Goa for weekend, Guys it was in Goa that I saw this simple beautiful lady turning to a wild beast, which I could never assume, we reached the room and again hugged tightly and I started getting hard on and as myself and Neha sharma were just friends I didn'twant to ruin this relation. So to change my mood I went to the beach to have a chilled beer.
Now what I saw I couldn'tbelieve I saw my Lady in a two-piece black bikini in which she was looking so hot and damn sexy she was showing off her assets proudly 36 sized boobs flat tummies and her round ass of 36 clearly she was totally different. I still carried on sipping on my chilled beer thinking her to be someone else. Neha sharma went to the beach and started playing in water after a few mins she invited me and came to me and I was shocked to see her right in front of me in that two-piece exposing her big boobs which were covered only half by her bra I couldn'tcontrol myself I had a huge blug in my shorts, Neha sharma saw that and laughed and asked me what's happening I knew she was playing so told her directly seeing her I couldn't control my sex urge she kissed me on my cheek and pulled me to the beach to play we walked in the water till our bodies were half in water we were having fun now the change in her started and she once again hugged me tightly and started kissing me to which I responded and our lips were locked and playing with our tongues Neha sharma was getting so wild and horny that I could feel her tits getting bigger and hard she was sucking my lips as though she going to eat me we kissed passionately for some time it was an awesome feeling smooching someone standing in the middle of cold waters where your body is hot, and mind filled with romance and sex.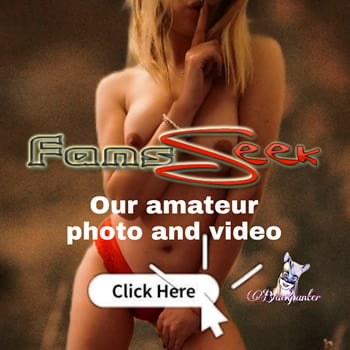 Slowly she put her hands in my shorts and playing with my rock hard dick. I started licking her on her neck and biting her ears. Pressing both her boobs softly, she pulled out my dick from my shorts and started rubbing it over her pussy I too inserted my hand in her panties and found her pussy was clean shaved and soft. I could feel her hot pussy even in the cold waters So I started fingering her after a while we came out of the water and slept on The beach, by now she was restless only a few foreigners were to be seen on the beach where we were Sleeping this lady couldn'tcontrol herself and pulled me over her and we smooched I got her over me and moving my hands over her back and her big round ass which was so soft then started pressing her big boobs nicely hard, pinching and biting her Brown nipples it was easy access coz she had worn a bikini I pulled her big 36 size boobs from her bra she was moaning so loud with all the aaahhhh ohhh and getting more wild She didn'tcare who is seeing at us as she was top of me