My stepmother and I have always been very close. My real mom had died when I was three so I don't remember much about her. Dad started dating Prema when I was four and then married her when I was five. Dad is traveling salesman so gowning up my stepmother was my main parental figure as dad was often on the road. In fact I was closer to Prema than he was as he got to see her very little. From the time that I was four Prema has woke me up and put me to bed every night with a hug and a kiss. She's an attractive woman ten years younger than my father, but I had never specifically focused on her in a sexual way. Don't get me wrong though because, like most boys, I've sometimes made a special effort to catch an occasional peek at her when she's changing or getting out of the shower.
About two months before the 'incident' that I'm about to tell you about, I'd been lucky and gotten a good two or three minute look at her while she was drying her hair after her shower. I was looking just as the towel she had wrapped around her came loose and fell to the floor. She didn't bother to pick it up so I got a long and lingering view of her naked body. I could see that she had a very nice figure with firm, perky tits and a sexy, well rounded ass. Her pussy was covered with a soft and delicious looking pelt of jet black hair that gave me a violent hard on. She's not fat and not skinny just healthy looking and in good shape. Her long black hair and green eyes are a family trait that all the women in her family have. I guess I'd say she was average height and weight.
It was Friday morning and I was eating my breakfast when my step-mom came into the kitchen and dropped a little surprise on me.
"Good morning, sweetheart!" she smiled at me as I sat there in my depression.
In acknowledgement, I answered" Hey mom".
In a cheery voice, she asked, "What would you say if I told you that you and I were going to the mountains this weekend?"
It took a few seconds for what she said to sink in and then I exclaimed, "Are you serious?" I was suddenly so excited that I about pissed myself.
"Yes, I'm serious. I know your dad won't be able to come, because he's working six days a week, but I figure you and I could still have a pretty good time without him. What do you say?"
"I say I'm going to go pack right now!" I jumped up, without finishing my breakfast, kissed her on her cheek and took off for my room.
"We can leave as soon as you get your things together.", she shouted up the stairs. I was dressed, packed and ready to go in less than 10 minutes. As I carried my gear downstairs I saw that my step-mom had already packed her things and had them sitting by the door. We loaded them into the car and off we went.
Being that we live so far north and it was the middle of November, it was blistering cold outside. Not quite freezing, but still in the low 40s. It'd be colder in the mountains but perfect camping weather.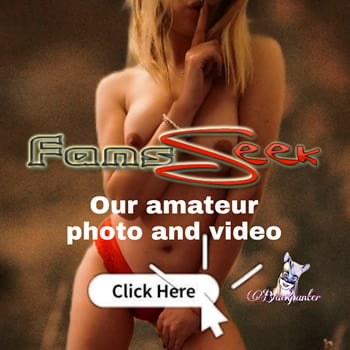 After a three hour drive, we got to the spot where we always park our car. We got out, gathered our equipment and had a quick bite to eat, before we started the five hour hike to where we do our camping. It's a long hike but the view of the peaceful lake and beautiful surrounding mountain wilderness is its own reward. My stepmother may be 36 but she's in good shape and can carry her own share of the gear. We'd packed pretty light, just a small tent, sleeping rolls, cooking supplies, the clothes we were wearing and fishing gear. Everything was tucked neatly into our backpacks. My rifle was slung over my shoulder, just in case we ran into an aggressive animal.