On June 2nd 2017 I had to have kidney stones removed with use of a stint. So for 2 weeks I was peeing like nothing else. On Saturday July 8th I was turning 51 and a party with my dad, grandpa, uncle and my brother was planned. So I thought I was going to have it removed when dad and I went to the appointment on June 22nd. The Dr said I need to have it in another 3 weeks and I explained I have a special party I am having and I am not able to hold on to long before I have to pee again.
So the Dr asked what type of party that I have to hold it for some time. I was shy at first and my 75 yr old dad who is not shy told him I was into guys and 4 guys are going to be doing me. Sigh of relief when the Dr said "Oh I see, that's no problem". So he written me a prescription for Oxybutynin 5mg and told me to not take so many. Then as we were about to go he wanted to ask my dad about something and I said I will wait for him as I went to get the appointment for removal. So the date to remove this stint was Wednesday July 12th at 115pm.
On Monday July 3rd I have the CT scan but Monday on the 10th the Dr office called and said my appointment was moved to Friday the 14th at 445pm so I said fine. So my dad takes me and dad and I get taken to the room where there is the table and the medical assistant Amber who is a pretty 26 yr old Latina with dark hair tells me to get completely undressed and lay on the table then she leaves. So dad helps me undress and I lay on the table. Amber comes in and washes my dick and says the Dr will be in shortly.
The Dr comes in and has this device which is slightly painful but removes that darn stint. Then he says "The urinal is here or if you can make it to the restroom. After you are done come back and lay on the table again and I will be back in 25 minutes or so". So I make it to the restroom and walk around the room rubbing my ass and I tell my dad "I like walking around nude, wish I could just walk out of here like this" he laughs. Then Amber comes in and gives me an antibiotic for the bleeding and says the Dr will be back in shortly. Dad says I should get back on the table so I do and then the Dr and Amber come back in and asks " How are you feeling?" and I replied "Much better now" then he said "Your dad said you had a good party how did that go?" and I smiled and said "It went real well". Then the Dr asks "Would it be ok if I did the same to you?" and I smiled and said out loud "Yes please" and I raised my arms like I accomplished something.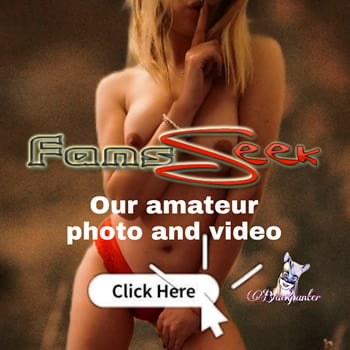 The Dr drops his pants and Amber helps take them down to his ankles and then she squirts some warm oil on my dick and then the Dr's uncut cock starts rubbing against my dick. Amber and my dad hold my hands as the Dr continues frot fucking me and I could feel his brown balls slapping against my white ass. Then he moves faster making the table squeak as it shakes. Then he grunts and squirts his load on my stomach and then he rested and caught his breath and then thanked me. I told him he was the second Dr who fucked me. The last one was in 1994 for a workplace injury I hurt my back. I was 28 then.