I am now 62 years old and just recently had my first male to male experience.i had injured my knee at work and after an operation required physiotherapy. I was given name of a well known physio.. i made apointment an began the sessions.at first they were everyday for first two weeks then we skipped a day…. after 8 weeks i got to be fairly comfortable with him and a lot more relaxed.
Before i continue…a little backround about me… i was married for 35 years and enjoyed a very good and healthy sex life…never harboured a thought about a guy sexually or otherwise..hated a guy who didnt give a firm handshake…avoided gay people most of the time….
Back to my story….one day as he was massaging me he fingers kept "straying" and would brush against my balls and my cock. He actually aologised and the tenseness i felt went away… then it happened a few more times but with more intent.
To my disgust i started getting aroused and getting an erection…I am well endowed and still extremely function for my age. I was very embarrassed but he said something to calm me which i barely heard or understood.Then he said it would be more comfortable with my shorts off. He reassured me that most clients felt that way. Even though alarm bells were ringing in my head i offered no resistance when he pulled my boxer shorts down. He then continued and chuckled at my erection….He spread my legs but my shorts hindered movement..
He then reached down and removed my shorts completely. I was MORTIFIED but dumbstruck and shellshocked but again didnt offer any resistance… after a Again "accidently" brushing up ahainst my cock and balls he finally took hold of my cock and put his mouth over it…. i nearly jumped right off the massage table….i tried my best to resist but the feel of his mouth over my cock overode my common sense… As he started give me the blowjob even though i was givibg a small amount of resistance my bidy sold me out… my hips developed a mind of their own…i could here sounds of pleasure …ans they were coming from me….then he started wanking me and just before i was ready to cum he would stop…damn he did this for what seemed was hours..but by now u was putty in his hands…. it eventually got to the point where i was begging him to make me cum.He then put me back in his mouth…i was in heaven and then felt him at my butt and he put a finger up me and that was it. I had the most intense orgasm in my life… he never took his mouth off my cock…He sucked me till every drop of sperm was out. He just held my cock in mouth…..my legs were shaking uncontrollably. Every lick with his tongue made my body move and shake convulsively. He took my hand and guided it to his cock…. it was first time i held another mans cock… Rock hard and huge….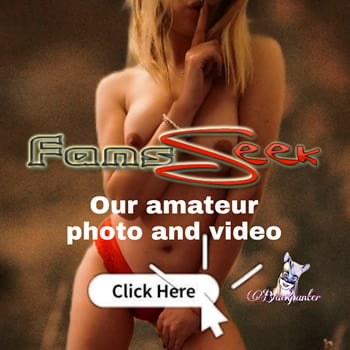 Added by Jonathan