Warm greetings to all. This is naps back with a more thrilling and horny story of how I fucked my bhabhi and my sister together on 1 bed. First let me tell you about my bhabhi and my sister. "any unsatisfied girls/ bhabhis/ aunties in Mumbai who want the best sex in the world can contact me, I bet that would be the best sex of your life." bhabhi is 27 years old, having big round tits which can make any man go mad after her.
Also, she has the sexiest ass I've ever seen till date. She as fair as milk and really pink and juicy lips. I can kiss them all day of she'd lend me. She has a very bad habit of teasing me with her boobs and catching my dick whenever we are on dining table. She always rubs my dick. We are in a sexual relation since more than 3 months now. She loves the way I pamper her and take care of her whenever she is alone. And my sister, well I can write a whole novel about how sexy and horny she is on bed. She's 23 years old. Just a year elder to me. She too have round and firm tits. She has a tight ass. And yes, she's a very good licker. She blows very well. Well cutting the rest, I'll begin with the story. It all happened one Sunday afternoon.
Parents were out for a family function and bro accompanied them, leaving me, bhabhi and my sister alone. It thought this was a chance of making love with bhabhi. I changed my self in shorts and t-shirt and started searching for bhabhi everywhere. I found her in the kitchen washing some dishes. I went near her and caught her from behind. I rubbed my dick on her ass and she loved it. She said "mmmmmm, yeah love I love your dick so much, keep rubbing it." then I caught her boobs from behind and started pressing them and started biting her neck.
She was already getting hornier with each move. I then inserted my hand in her t-shirt and then in her bra and started pinching her nipples. She moaned "aaaaaahhhhhh, mmmmmmmmmm yeah, em loving it. Keep doing it". While we were busy doing our stuff my sister entered the kitchen out of nowhere and caught us. We were in a big trouble now. She shouted "love, what on hell are you doing this to bhabhi..? What if bro comes to know..? What if our parents come to know..?" but I knew how to handle my sis, as I regularly have sex with her. I explained to her that bhabhi was unhappy these days and so she needed someone to love and so I was helping her getting out of trouble.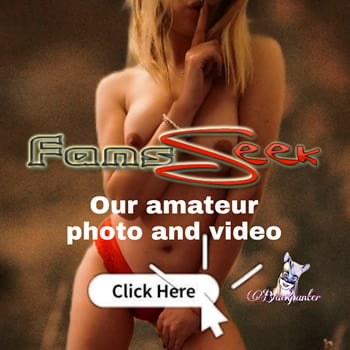 She got angry but then she calmed. She then threatened us "I won't tell to anyone only if you guys let me in." in short, she wanted a threesome. Me and bhabhi gave a cunning smile to each other and caught her and brought her closer to us. I started lip kissing her. She has lips like Priyanka. They are so soft and pink. The kiss slowly turned into a french kiss and we rolled our tongue and exchanged our saliva. Then I went to bhabhi and did the same to her. And then to my amusement, bhabhi and sister kissed each other. Fuck, they both were so good at kissing. I was shocked to see lesbians in my own home. Then I made bhabhi and sis sit on the kitchen platform.