Hello Friends, it's nice to be writing here. I am from Bangalore, 30 yrs single and working in a pvt company. I am sharing my true experience with a married lady thru a chatroom. Usually being off on weekends, I get bored however, one of the weekends I had to work additional shift due to client calls. I was busy with assignments and calls. During the break I was getting bored as no one was in office that day so happen to start searching chatroom for time pass. I received a ping as soon as I logged in.
Although I wasn't interested to reply to the chat due to the chat ID had no name except alphabetical letter and gender as Male, so I closed the chat and started searching for someone nice to spend few mins to be relaxed.
I received another ping as "hi" from same person and this time she introduced to me as swati, 29 yrs housewife from Bangalore. I said hello and introduced to her myself and she was happy to know, I am from Bangalore too. I asked why she has initial and gender as male, she said to avoid chats from others as she wants to talk as per her interest.
We started the conversation, I was still confused if she is really a female but had to trust as she was simple with good nature and sense, she was basically from Jammu/Kashmir as her husband was working in a pvt hotel, they moved here 6 months back with their 18 months old kid.
Unfortunately, I had to return to work, so I told her if she is on gmail, we can talk later as I am in office. She quite understood and gave her gmail ID and I did the same. I was surprised when she said I just pinged u on gtalk, as to how quick she was – I told her I will msg her in sometime and logged out.
Once I was done with my work, I checked my gtalk and her msg was "hi ali, jab be free ho message me because I liked talking to you".
I was happy and told her I liked her simplicity as well and quick activeness. We just had a nice and good chat until evening, she was educated and nature lover.
She was happy to be in Bangalore because of climate. As it's hot from last 1 week, I told her that now the weather of Bangalore has changed a lot and I am sweeting currently, she laughed and said is that due to talking with her. I said, no – I am serious. I asked that if she stays with inlaws and how come having a kid and husband she is free from noon until this time. She said, I am sorry if you are getting bored. I apologize back and said no, nothing like that. I asked because its weekend and her husband should be home. She replied with a sad smiley. I didn't ask her anything further and we simply spoken about food, hobbies etc.,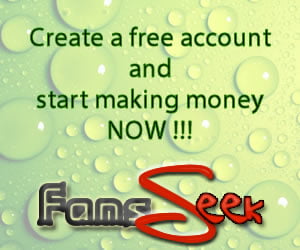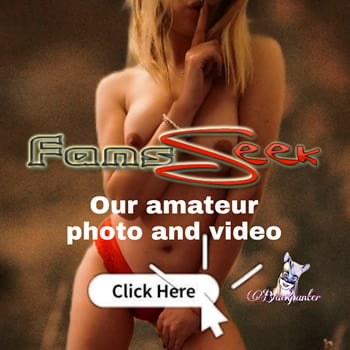 Swati suddenly asked me "you don't have a gf?" I sent "SAD" smiley to her and she started laughing stating you are copying me. I said I don't have a gf. We again continued our chat as simply and funny we could then she said she miss her hubby.
I suddenly asked "is everything fine" to which she said "yeah, my hubby is in UK for a project from his hotel for next 1 month, that's why she came to chat to do some time pass". I had a laugh and asked "just time pass?". She was Of course, and said but didn't knew will find you. I said it's my pleasure, trust me guys; we continue to be decent for next few days and shared numbers.
We started talking and msging on whatsapp and become good friends. We always use to chat as she was free most of the times. We had not seen either until then and she sends a pic of her. My heartbeat was "WOW".
I got a call asking did you like me. I said I don't believe it's you as the pic looks of a younger women and she immediately said wait a minute, and disconnected the call. I was dude did I say something wrong and was thinking to call back or wait for her. My whatsapp started ringing with video option, I will nervous thinking if she was hurt and picked the call.
To be honest, the pic and video women was same and I was happy. I told her she is married and have a kid but she was still beautiful. After this we regularly use to video chat and became a routine. One day she called me on Saturday and said "why don't we meet". I said, I am waiting for that and she blushed and told me to come near "Bangalore Central MG RD" as she was residing in Richmond Town.
As planned, she gave me call to ask where about, I said I am right behind you. We were happy to see either other and had a quick hug as it was public place. We just had some good shopping time and then I dropped her.
As it was casual meet we didn't talk much about anything other than shopping and she picked a t-shirt for me. I couldn't find anything good for her, so asked what she wants – she looked into my eyes and said "you". Inside I was happy but told you are married and a good friend of mine, yes I want your friendship "Idiot". Guys, you know what she met and we both as well. Later I dropped her to her place and returned.
As soon I started to leave, I got a msg "I like you" and I replied "I like you too Swati".From this day we became more close and our talks started to change, we use be naughty sometimes. Once day while on video chat, the baby started to cry and she had to feed him and started to unbutton her blouse. I couldn't take of my eyes and asked about her breast, as she was feeding, I told lucky baby. She laughed and said you want to be lucky?
Who can say no? As we were open and close now, she said she has not had sex from the time of birth of her son, as her hubby is not interested anymore and she is eager for a partner that's the reason she is coming to chatrooms regularly but had no luck until meeting me. She just wanted someone to trust no matters how that person looks but was happy to see me that she have a good looking man to fulfil her desire which she is hiding from long and want to try everything now as her hubby was not romantic and had sex only once in a month.
As she was alone and decided now, she wants to enjoy every bit. I told her I understand her feelings but I didn't had any bad intention in mind until we hugged each other to which she said but I had only sex on my mind when we started chatting. I told her if she is okay and trust me we can move further – her reply was "please come now, I will wait for you". I said give me 30 mins, I will be there – it was a big individual house, so I had no issues to go directly to the door.
She was waiting on the door which beautiful smiley and black sareer. Our eyes met and we could see the shine and desire for each other. I am sorry, that I am telling about her now, she is 5.5″ fair white Brahmin women purely belongs to Kashmiri family. As soon as I entered she hugged me saying I miss your hug from the time you hugged me last time and love my perfume. We had long hug and small kiss on each other's ears and neck. It was hot so we decided to get fresh, she brought apple juice for me and I had to tell her that I want mango milk – hehe she was smart enough to understand and she said it's all yours honey but let's enjoy every moment, I am all yours and we have no one to disturb.
I was "what" where is your son, she said her friend stays nearby and she dropped him to her as she had a kid to of same age, so I had to drop him for you. That was interesting to know and happy that she has prepared for everything as a plan. I pulled her close and we both fell on the sofa with her full weight on me. We had no idea when we started to kiss and continued until next 30 mins kissing when she broke the kiss and said lets go to bedroom ya sofa pe he pyaar karoge.
We moved to bedroom and she pushed me and jumped on me. Her saree palu fell down exposing her beautiful white breath which all her blue muscles visible on white skin.
I pulled her and hugged her tightly, and planted a sweet kiss on her forehead, eyes and pink lips while she was moving her fingers in my hair, she softly said I love your saliva as its sweet like honey and said calling me honey man – haha. We were happy and enjoying kiss when I felt her hands are searching my manhood. We just parted again and started removing each other's cloths – wow nice firm boobs, I was kissing her neck while removing the bra, OMG what a lovely pair of fair boobs with pink nipples erect and inviting. I had no option but to suck them – she started to moan.