Hi Readers, Myself Ratan, 33 years old from Pune works in MNC. This is my first and real life story so please excuse me for the errors. This story is little lengthy so I will break it in two parts. If you like it please share your reviews/comments/feedback on my email
This story is between me and my cousin mosi whose name is Pinky which happened a long back. My nanaji are 7 brothers and Pinky mosi belongs to 6th number Nanaji and she is youngest of all mosi that I have. I and my mosi are close to each other and she is my favourite. She is just 5 years elder to me.
Story is at the time of late 90's or you can say early 2000's and I was having very limited or no knowledge about sex. At that time internet just came (dot com boom) also smart phones and mobile internet were not present.
My mosi was 20 years at that time doing B.Com. I don't know her size but she is very fair, hot, and gorgeous, her boobs are voluptuous, firm anyone would die for. She is 5'3" in height and has curvy body.
Every year in the summer vacation I used to go to my mama's place (Nagpur) and would daily go to my Pinky mosi's house and stay there from morning to evening and come back home at night. I and mosi would play different games, watch TV, go around the city at different places, malls etc.
Similarly, as usual I went to her house in the morning. Nanaji was already gone to shop. I, mosi and naniji were only at home. I and mosi were watching movies on the TV. After lunch naniji went to other naniji's place and would return at night. So I and mosi were at home.
Mosi then told me that today we will play some different game. I said what is that game? She mentioned that we will play doctor-doctor. I told her who will become doctor and who will become patient? Mosi told turn by turn we both will become doctor and patient.
Then we went to her room and I told first I will become doctor. Then I place a study table near her bed and I sat on the study table chair and mosi came and sat on the bed
Using some conversation in the Hindi that we spoke while playing the game for creating excitement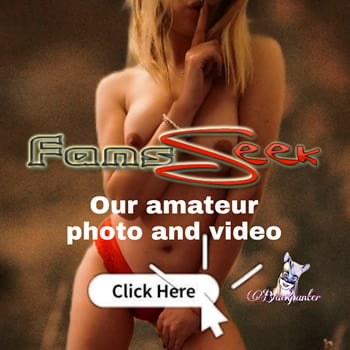 Me: Yes mam tell me what is the problem?
Mosi: Doctor, I am having cold and cough
Me: Open your mouth and bring your tongue out. Mosi did as I said. Then I told her to turn around and show your back. Then I grouped my fingers together and considering it as stethoscope, I was touching at various places on her back and asked her to take deep breathe
Me: All looks good. Just a viral. Take this medicine and come after 5 days
Mosi: Goes and comes again after 2 minutes (assuming 5days are over)
Me: How are you feeling now?
Mosi: Cold and cough is gone but now I am having chest pain
Me: Ok. Please lie down on the bed and let me check. Mosi lie down on the bed and I pressed upper part of her chest and asked her is it paining here?
Mosi: No, little down here (Pointing her finger towards boobs).
Me: Seems like it is acidity problem. Take medicine and it will be alright. Mosi goes and comes back again in few seconds
Mosi: Doctor, it is still paining please check properly
Me: how do I check now? (Making dump face)
Mosi understood that I am confused now what to do next. She then mentioned to me to tell me I have to check by removing your dress
Me: why mosi? Dress kyu kholna?
Mosi: Don't worry Ratan, it is game and it is between only you and me.
Me: Ok mosi. Then I asked her that I will have to do some more examination. So please remove your top and lie down on the bed. Mosi removes her top and lies down. Then I asked her to remove bra also. Mosi then removes her bra and covers her boobs with hands and lies down on bed
Mosi was naked from the top. Her boobs were firm, round with brown nipples pointing hard. My god what a fascinating it was to look at her. This is the first time I was looking and going to touch naked boobs of any girl. I was feeling uncomfortable in my pant and my dick was getting hard and creating tent on the pant