Hello andi andariki Good morning . Nenu Mahesh from Hyderabad andi .
Yi story naku chala chala nacchina story konchem risk kuda cheshanu . miku chadivithe ardam avtundi skip cheyyakunda chadavandi appudu miku ardam avuddi . naku oka friend unde vadu vadu peru Naveen .
Veedu emo mca final year tanu emo junior ammay ante mca 2nd year ammay. But ammay ki chala sex korikalu unnay daniki thoudu manchi talented kuda class lo kuda. Daniki chala pogaru basic ga.
Andarni venukala tippukovali but sex matram cheyyanivaddu adi dani concept ardam ayyindi kada meeku kuda. Ala undi dani varusa. Alanti lanjelani chusthe naku kuda eppudeppudu dengali ani untundi.
Ame peru manisha . adi oka Marwadi sexy ga untundi . dani sizes same Samantha laga untadi . kani konchem sallu chinnaga untay but face matram abbabba yentha cheppina yem cheppina takkuve .
Idi antha vadu online lo naku vere chat room lo kalishadu. Anna neeku aythe chala exp undi kada danni manam group sex cheyyali anna. But nuve handle cheyyali nenu matram teesuku vasta annadu.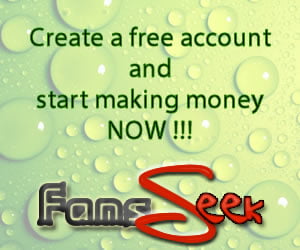 Sare ani cheppa. Nijamga naku kuda konchem bayam ga ne undi evaro ento teliyadu. Ela deal cheyyali. Emi ardam kavadam ledu. Nijamga ame chala pedda andagatte. Inka sare direct ga tisuku vacchi dengali ante kastam but nenu mundu ameni live lo okasari chudali.
Ani cheppa tanaki vadu sare annadu. Sare ani nenu cheppina restaurant ki ameni teesuku vacchadu. Adi vacchindi danni chusi nijamga nenu shock ayyanu lanjedi super ga dani dressing maintain and chala passionate ga undi.
Dani kallalone kanapadutu undi chala pogaru undi lanjeki. Nenu edo chicken noodels order chesukunna. Adi vadu edo matladukuntunnaru vadu nannu asalu chudadam ledu. Bcz nenu vadiki munde cheppa kada plan.
Na vanka asalu chudaddu ani cheppa. Ame matram appudappudu chustundi. Inka ala danni chushaka naku mottam 70 % anchana vesukunna. Bcz enduku ante pakkana table ne vallu dani body antha clarity ga naku kanpadutundi.
Dani age vacchi 21. Medium size body sallu konchem chinnaga untay but super figure. Mari chinnaga emi undav. Lips vacchi erraga rose laga lips untay. Mari sannaga undi adi lanjedi. Chala pogaru undi. Abbah dengithe ilanti lanjeni dengali ani decide ayyanu nenu kuda.
Enduku ante daniki inka modda potlu padaledu. Adi kuda first 3 some sex cheyyali ani anukunna manasulo. Dani hands meeda antha hairy undi. Chala sexy ga undi lanjedi.
Vallu marwadi vallu. Veedu emo class ranker kada anduke adi vadiki phone number icchindi and veeditho close ga undedi.
Inka dani birthday roju ala edi ayna daniki em kavali ante adi konche vadu anta.
Ala valla iddari closeness marintha daggara ayyindi. Alane veediki teleiyakunda senior lo okadiki adi line vestundi anta. Adi kuda veedi help kavali ani adigindi anta.
Asalu line vesthe padutada leda oka sari try cheddam ani andhi anta. Veedu emi matladakunda unnadu anta. Avanni naku share chesukunnadu ala memu bayata kuda okasari hotel lo meet ayyam.
Ekkada pilisthe akkada vastundi kabatti ide chance manaku ani cheppa. Inka adi chala mandiki love propose chesi malli emi teliyanattu act cheyyadam lantidi tiffins matram chestundi anta ante romance kani sex ki matram arichi gola gola chestadi anta. Debbaki vadileyyalsinde ani annadu.
Ala adi college lo mugguriki ala aata pattistu enjoy chestundi inka alanti lanjeni nenu ela deal cheshano meeru chadivi telsukondi chala rasavattaranga untundi. Meeru chadivi enjoy cheyyandi and mails cheyyadam asalu marchi pokandi.
Matter enti ante daniki sex ruchi inka chudaledu yes nijamga ne adi evaritho sex asalu cheyyaledu. Inka daniki adi adadhi ani gurtu cheyyali & sex ruchi asalu ela untundo chupinchali ani nenu anukunna.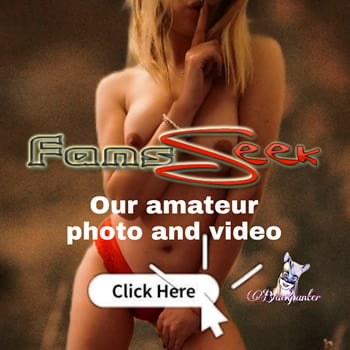 Adi vaditho discuss chesha vadu sare annadu tisuku vasta annadu. Sare em cheddam ante inka memu time kosam wait chesham. Ame tho paatu vere ammay kuda untadi danni kuda dengali ani annaru sare ani iddarni group sex lo full ga enjoy cheyyali ani anukunnam.