Hi na stories chaduvuthuna kasi kama premikulara.
Ee katha chadiva ammylaki puku lo gula pudthundi. Terchukovalanta na mail ki leda hangouts lo message cheyandi.
Mee dula puku danchi dengutha. Fake lanjalu message chesthunay.
Vatika chepthuna. Dula untana message cheyandi. Leda puku lo vellatho geplukonda ade ekkuva lanjalara.
Dulaga unna lanjalu hangouts lo message cheyandi. Dani korika mee dula rendu terchedam.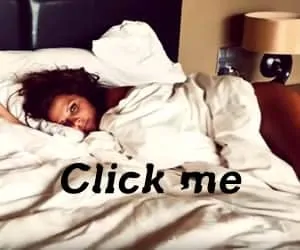 Abbaylu moddatho pattuoka bottle teskondi. Story chaduvuthu kottukoni aa bottle posie gift ga ivvandi mee lanja friends ki leda ne girlfriend ko.
Married annayalu meru me pellalani pakkana pettkoni chadavandi. .
Ika stoy loki podam guys and ma peru Praveen. I'm from Nellore. Na age 23 and. Na size 6.5 inches untundi.
Ruchi chudalanukunta mail leda hangouts message cheyandi ammylu and auntylu.
Ima naa kathali heroine peru Fareeda. Tanu muslim pottika. 32-26-34 sizes tho nithya menon la untundi.
Thanu na friend Sweety ki friend vallu school days nundi bestfriends.
Oka roju Sweety call chesi re hari na friend ki help kavali ra. Nuvitha cheyagalav baga ani ninu aduguthuna.
Ani mellaga mood voice tho cheppindi. Nenu emta cheppu emm cheyali emindi thanaki emti problem ani adiganu.
Sweety: Adi adi thana puku seal open chesi dani virginity pogottu baby andi.
Nenu: Dhaniki emduka tension pettesav sara le dhani naku message cheyamani cheppu nenu chusukunta ani cheppa.
Haa sara ra koncham chinnaga cheyra nakanta sensitive adi. Kodiga smooth ga dengu first time tattukoledu adi ani cheppindi.
Sara le na number ichi message cheyamani cheppu. Nee dula sangathi emta Sweety ani cheppa mundu dani chudu tarwatha chudam na sangathi. .
Oka 10 min tarwatha message vachindi. "Hello I'm Fareeda, Sweety friend ni. Naa kanya rikam pottali mere" ani cheppindi.
Ok baby nee kanya pora chelche dengutha nee photo pettu chudam ani adiga.
Haa alaga bava ani pettindi sarie lo tesukuna pic abbba emunav gorgeous unnava.
Nee puku lo fingering chesava ani adiga. Haa chesukuntam ga dulaga unta. Ani cheppindi ala aa roju antha chat chesam.
Night 9 ki message chesindi. Hi bava emm chesthubdi naa ranku modda ani.
Abbo emta Sweety cheppinda. Na gurinchi matalthona seduce chesthunav ani adiga.
Haa cheppindi danni bajaru lanjala dengav antaga. Dani intlona rojantha. Naku ala denginchukovali ra ranku moguda ani cheppindi.
Ademunda evarina illu okarojantha adagava ninu oka room lo oka round vesukundam ani cheppa.
Thanu aytha repu maa intiki raa ready ga puku gelukuntu wait chestha ani chrppindi.
Alaga kani nu sarie kattukoni ready avvu ani cheppa. Thanu alaga bava naku shobanamana ranku mogudtho ani cheppindi.
Ade kani shobanam kada ne dula puku seal opening ani cheppa. Abba bava nu allla mellaga dengura nee moddatho naa ouku tattukoledu.
Abbo idigo deni pettukodani ready undu ani na na modda pic petta.
Abba ranku modda emundira naa puku chelchuku podi ra. Adi pedtha na china puju ani.
Dani puku fingering chesthu sounds chesthuna video pettindi. Ala night sex chat chesi video call lo iddaram chuskoni hp kottukuntu chupincha.
Adi puku gelukuntu muluguthundi. Nightt baga karchesukunam vc lo iddaram
Next day morning nidra lesi phone chusa. 6 missed calls and messages vachunay.
Chustha thanu adress petti. Vachay ra nidra lechi ikkada fresh ayyi nanu dengesi po. Maa intiki vachayvani message chesi. Adress pettindi.
Nenu ayna fresh ayyi twaraga vellipoyanu. Thanu na kosam terrace pyna nundi na kosam wait chesthundi.
Nenu vellagana thanu kindaki vachi rara ani cheyi pattukoni. Lakoni poyi dooe lock chesi kiss petttindi.
Deep gaa oyyamo idemti intha kasitho undi ani nenubdaniki pottiga kiss chesthu. Saliva share chesukunam.
15 minutes nenu eee lopu naa hands dani sallu patukoni press chesthuna. Adi kodiga pain anatu isssssssssss ummmmmmmmmmmmm ani mulyguthundi.
Nenu dhani sarie pyta lagesi neck meda smooch chesthu kiss chesthunta. Adi baga mathuga nanu gattiga hug chesi.
Inka gattiga kiss cheyi anatu chesthundi. Emta intha kasi ga unav already chesava emta ani telesinattun chesthunav lanja ani adiga.
Adem ledu ra na x bf tho romance chesa ade ikkada koncham ekkuva chesthuba ani cheppindi.
Nenu dani pirralurendupattukoni dani neck meda kiss chesthuna adi muluguthu. Ummmmaaaaaaaa aaaahhhhaaaa antu.
Ee roju ne ranku pellam la dengu ra. Na ranku moguda antuu.
Isssss haaa antu sounds isthu naa modda dani puku medda aninchukuntu adumukuntundi.
Nenu dani blouse tese dani sallu rendu naa chetho takuthunta adi shy feel avthunattu muluguthu.
Mellaga inka kani ra vatitho aduko ne istam vachinattuani cheppindi. Nenu sallsni notlo pettukoni chekuthu nipples ni pallatho mellaga korukuthu.
Ala dani sallani na chethi gattiga pinduthuna. Nimajata rasam pindinattu.
Adii noo nooooopppoiiiiiii issssssssss antundi nenu pisukuthuna. Unna adi kasapatiki muluguthu na middani chetho nalioesthundi pant meda.
Adimesthundi moddani. Adi na lpant tesi midda bytaki tese uputhundi. Nenu na patiki sallu pisukuthu. Liplock chesthuna.
Ala 30 min chesukunam dani motham nude chesi dani puku meda hand petti rub chesa. Adi melikalu tiruguthu.
Abbbbaaaaaaa ahhha aaammmmm ani melikalu thiruguthundi. Nenu dani sofa deggara tesukelli. Sofa lo kurchoni.
Nadi chekamani cheppanu. Adi naku radu ani cheppindi. Vachi mokkala meda kurchoni noru terava ani cheppa.
Adi vachi calm ga kurchoni noru open chesi. Naa naa middaki deggaraga face pettindi.
Nenu notlo modda petti pallu tagalakubda close chey ani cheppa.
Adi close indi. Nenu juttu pattukoni face munduku venaki antuna. Adi kasapatiki ardam cheskoni.
Are suck chesthundi baga. Nenu dani ice chekinatu cheeku ani cheppa adi naluka petti. Modda kinda nundi head varaku ice nakinattu nakindi.
Ala oka 10 minutes nenu out chesa. Dani notlona adi first time kabati mingava naa rasalu ani cheppi notlona karchesa.
Ippudu dani sofa loo kurcho petti. Pukuni hands tho rub chesa adi muluguthu mikam loki vellipoyindi.
Nenu naa naluks tip ni puku meda pettagana. Adi uffffffffffffaaaaaaahhhhh emm chesthunav ra motthuga undi antu moans chesthundi.
Nenu mellaga nakatho puku makuthu baga lopala tagilelaa nakuthuna.
Adi ammmmaaa mmm abhhhaaa uhhhhhhaa ani moaning chesthu.
Naa yhala pattukoni adimeskuntundi. Ala 5 minutes nakani. Tarwatha nenu kinda padukoni. Vachi.
Puku naa noti deggara peeti kurcho ani cheppa. Adi vachi cheppinatta kurchundi.
Nenu naluka pukulo pettibnakuthu dengithuna. Ala 5 minutes chesaka. Adi 2nd time kuda out chesukundi. Na face pyna naa notlo mottam karchindi tagesa.
Dani kiss chesi pyki ethukoni bath room loo shower on chesa. Iddaram clean cheskoni. Dani body nenu clean chesthuna.
Adi nanu clean chesthundi malli. Naa modda pattukoni shower kinda uputhundi nenu puku lo dengudam ani.
Bathroom lo seat pyna kurcho petti puku pedalu vidatesi fingering vhesi nakuthuna.
5 minutes tarwatha modda puku meda petti. Muku remala madyalo adumuthu rub chesthuna.
Adi moan chesthu pakka tap ni gattiga pattukundi. Nenu rub chesthu puku lo gattiga nettesa.
Sudden ga adi gattiga ammmaaaaaahhhh ani arichindi. Nadi sagam durindi.
Adi noppiiiiiiiii raaaaaaellaga thoyara orchukuntanu. Ila sudden ga pettaku ra ranku na moguda. Ee lanjani konni rojulu mellaga demgu ra antundi.
Nenu malli gattiga modda ni thosthuna mitham durchesa dani kanya pora chelchukuntu. Na modda dani puku loo vellindi.
Adiii ammma aaabbbbaaaaaaa noppi ra. Ranku na modda antu thidthundi. Vaddu ra antu dani kanya pora chelchukuna.
Blood naa modda tho patu venski laguthunta vasthundi. Pakkana unna gun tap teskoni water podi clean chesi.
Ouku pyna hand petti. Kallu baga vedalpu chesi malli petta adii. Issssss aaaahhhhaammaa ani muluguthundi.
Noppiraa antu arusthundi. Nenu ife comman aaa ga ani dani mellaga strokes isthuna.
Adi matram noppiraa vaddura pettaku antu eduthundi. Nenu avi vintunta inka mood ekkuvaindi.
Ala oka 5 minutes arusthuna. Aa lanjadi mulugu start chesindi. Ummmmmmmaa aahhhhhaaa ummmaa aahhhaaaaa haaaaaa antu moaning chesthundi.
Nenu inka speed pencha. Ala oka 5 minutes ki adi out chesindi. Nenu dani notko petti dengutgu.
Dani face meda karchi fresh ayyam. Aa roju inko 2 rounds dengi intiki velli rest tesukuna.
Next day adi message chesi abba thank you ra. Super experience ichav ani cheppi kani kodiga pain undi ani cheppindi.
Tagipodile ani cheppa adi aa roju nundi bluefilm lu chudam start chesindi. Ala adi wild sex video chusi naku cheuali ani undi ani cheppindi.
Dani wild sex ela chesani next story lo cheptha.
Guys everyone enjoy the life with your thought and doing your favourite things.
Ee story nachitha naku comments cheyandi. Mail or message cheyandi.
And unsatisfied people evarina unta randi. Mee puku dula kuda terchestha. Any virgin is girl want to do sex message cheyandi.
Pages: 1 - 2