Hi !
I am here for some more stories.In my previous story titled 'MY HOT SISTER JUHI———PART-05' I have explained about her married life & my trip to her home…having some nice as well as great sex with Juhi.
My elder sister Juhi have left me alone & thinking about her i always have some masturbation at night.I came back from her home after a week trip………and in her hubby's absence we have enjoyed sex daily & she is so happy to have double penetration daily for week………in day time,with me and at night with her hubby.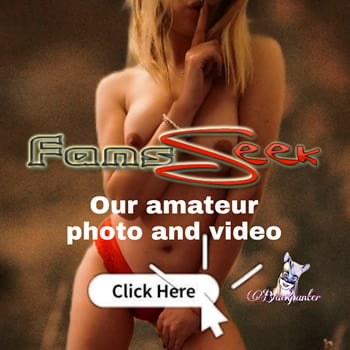 one evening when i was moving to top floor,Ruhi followed me………..she is now of 22 yrs……….& doing her graduate course from a local college.she have lost her virginity three yrs. back & when i sit on floor on the top floor…..she just came & sits on my thighs…………."rohan,now a days why you are so sad ?…………….nothing serious,ruhi don't sit like this,if …………no one is here to see us,are you intrested for a hot night……………as you wish but home will not be safe………….yes,so i have planned a function & we will be there to have some nice time."
next evening Ruhi took the back seat of bike and we moved to a hotel,she have booked a room for us.we made entry at hotel & than left for our room……..Ruhi is wearing a tight jeans with tops & inside the room…………..she bolted the door & than took me in her arms.nice to feel her boobs on my chest & she is kissing my lips……….my hands on her bum is moving slowely……….her tight jeans have marked the curves of her buttocks & she is not going to loose time………..sucking my lips she is moaning & i have some portion of her bum in my hand to massage……………a nice bum of my hot & wild sister Ruhi………….now her tongue is inside my mouth and i am feeling so hot that while sucking her tongue i took her in my arms…….just took her whole body and french kiss is in process and lastly put her on bed………..she is smiling looking at me.
Ruhi is on bed with her lovely smile & i sit near her waist………….unbuttoned her jeans & slowely took out of her hot body…………..her strong thighs are nude …………..my hands moving from legs to her waist…………….now i felt her hand on my trouser……………….she opened my trouser…………..i leaned downwards and took out her tops………..she is in her undergarments only……………wearing a deep blue brassiers & blue panty……………..she is looking like a sex goddess………… a porn diva……….with her lovely face……..smooth breasts…………….strong thighs & well rounded bum…………..
Ruhi is sleeping on bed with her private parts somehow covered. I am in my brief only………….now i leaned on her with my face on her boobs……kissing her nude boobs………she is screaming……..my hand on other boobs….doing massage…………in a hotel room..we brother & sister is enjoying sex………than i moved downwards to her waist…………kissing it while hands on her boobs……….i am in joy as well as in fire.kissing her waist to legs……….my lips taking time on her thighs & a hot blonde is on the platter for my dinner…………..now i kept my face in between her thighs…….she have hold my hairs………….on her panty i started kissing her………& she opened her string of panty…………..now i took out her panty & she removed her bra also……………………
Juhi have spread her legs like a whore…….i pushed a pillow inside her bum & leaned towards her vagina……..rubbing my nose on clean shaved chut is just like getting pleasure on top………………i hold her waist and started kissing her vagina……slowely i made her cunt mouth open………she opened it with help of her fingers…….her vaginal path is smooth……..reddish & hot………licking it while rolling tongue inside it…..she screamed louder…………"oh no…………it will burst some time………..pl.suck it.." and my lips have hold her cunt……….sucking it i am feeling my dick harder & fully erected……….after some time i got the taste of her vaginal fluid………………….now we both moved to washroom.
In the washroom ……….we are nude………and i opened the wall tap [jharna]…….both are under it for bath………..she took me in her arm an i started kissing her rossy lips with hands on her buttocks……………she is kissing my neck………."juhi didi ke saath wahan maja liye they…………haan……….washroom mein wo ghus gayi aur phir dono saath-2 nangey snan kiye aur phir chudai……………..oh,didi jijaa ke lund se mast hoti hai ki nahi…….wo boli ki jija kaa lund bahut mota hai,der tak chodte hain……………oh,means jija se chudna hoga………"now i asked her to suck my lund and she is in her knees ..sitting on floor…….she is kissing my lund…rolling tongue on it and when she took it in her mouth……….i am feeling her mouths love on my penis………..she started moving her head fastly.really ruhi is a cum eater and cock sucker.
Ruhi sucked my penis for 5 minutes and then we are having bath……..i inserted my finger in her cunt and massaging her boobs………."this time i got a new taste from juhi…………….oh,you have fucked her ass also………….no,no………….than what?……………i took her vagina for suck……………o.k………than she cummed & lastly urinated in my mouth………you have taken it…..yah,i have got the taste of juhi urine…………… haan,uske bur kaa pissab jab meri muhn mein giraa to kaafi maja aaya………………mera piyoge…………….jarur piyunga saali raand…….ok,muhn lagao."
Ruhi is standing with her legs wide apart…like a pro….i have taken her cunt in my mouth and hands on her bum & after sometime ruhi urinated in my mouth…………i have tasted it…………than i left her cunt and she smiled………."you are a dirty guy………but you are a sex expert also…………….mujhe bhi pisab ki dhar …………………lund muhn mein lo." and she took my penis in her mouth for some time and i urinated in her mouth……both left the washroom and we are on bed.
Ruhi is in missionary position………i pushed my dick in her chut…………..slowely she took my whole penis in her cunt and i am fucking her fastly………but after 5 minutes we took rest and changed our position………………..than i fucked her taking on my thighs…………..she is sitting on my penis and i fucked her from below for 10 minutes……..lastly she got wirya………….ruhi randi chuddkar wiryapaan kar li .phir ………and in whole night i fuckd my sister ruhi for three time…………………………..so what next………wait.