Hello Readers !
I am back with my stories.I think you have enjoyed my previous stories titled'MY HOT SISTER JUHI' & ITS PART-02/03/04 as well as stories titled'MY YOUNGER SISTER RUHI' & its part…….with story'MY SISTER JUHI-RUHI GANGBANG'………….In all of the stories based on true incidence as well as circumstances i have narrated about my sister's physical relations with me.
Juhi is now married……….at the age of 28 yrs. she got a life partner & she is enjoying her personal life with her hubby.she is living in a near by town of Raniganj,50 k.m away from us.after 3 months of married life …………..my parents asked me to go to her home to meet her.I left for Raniganj with joy & reached there in morning at 10:00 a.m.I am feeling exhausted due to journey.
I went her home & she is busy in her home work…..Her hubby is preparing for office & he left after some time.I have a cup of coffee & having rest in a bed room.my elder sister Juhi came there…………"will you like to have bath……….yes juhi……………..o.k,come with me."she took me in her bedroom & then entered the washroom attached to her room.
In the washroom i started removing my clothes……….wearing a undies i am going to have bath & shocked to see juhi coming inside with face on her smile.she is wearing a saree…………..looking at me she came closer to me & started removing her saree………."juhi wait for 5 minutes till i have bath,than……………….so shy,amazing." & she is looking hot in blouse & peticote only.after marriage her physical appearance have been more attractive.
Juhi is standing near me like a sex diva………..i moved closer to him & took her in my arms.she started kissing my face as well as neck.my hands on her bum and on her bare back………she is pressing her boobs on my chest.now i took her lips to suck and like an desperate couple…….we started physical act.now her tongue is in my mouth & while sucking it my hands are massaging her bum's curve……..never expected that juhi will give me such a warm welcome in her home.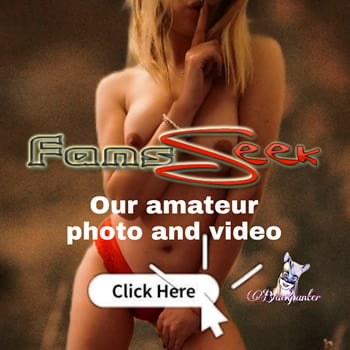 Juhi have removed my undies & her palms have taken my monestar cock.I have lost my cool & while sucking her tongue i opened her peticote lashes………its on floor………………..now she took out my tongue & started kissing me…..her waist lower zone is complete nude………..she have not wore a panty………and thats of no use…….especially if a lady is in her house and wearing saree..peticote.
Juhi took my tongue in her mouth & while sucking it started masturbating my penis………..my hands on her bare back & she is now in sleevless blouse………….a blouse which have covered her 2/3 rd portion of boobs only with backlash design……..having a string only to keep blouse intact on chest………..her breasts are heavy………& i removed the string to make my elder sister nude.
Juhi is standing with me like a sex goddess….both are nude…….an she took out my tongue from her mouth & rests her face on my shoulder………rubbing her bum…….."juhi………….haan……………shaadi ke baad maja aa raha hai naa………..bahut,mere hubby roj mere saath ek baar maja lete hain………………..nice." & than she moved away from me & opened the wall tap[jharna]……..we are under the tap..having bath.my hands on her buttocks & slowely i pushed a finger in her glory hole…….rubbing her bare back with fingers in her vagina,she whispered in my ear………"jaanu………….haan baby………pl.suck my vagina……….sure my darling."