"Fuck me harder she exclaimed" and that kept ringing in my ears the whole night. That's right folks. I am talking about my short beautiful busty wife.
Rashmi and I (Ramanathan) had a love marriage and we met at work ten years back. Rashmi is a gorgeous busty woman with a body to die for. She is all of 5 feet tall but extremely voluptuous.
I am a typical south Indian Brahmin boy with brains and a keen acumen for science.
I am 5'6″, built with a fat tummy and very thin arms that makes me like one who won the jackpot by marrying Rashmi. I am not that well endowed either with a dick sized at about 4.5 inches when fully erect.
However, I am financially well placed in a big firm with a big fat salary package and Rashmi being the housemaker, tastefully setting up our home in Mumbai. We were in courtship for 4 years and got married back in 2010.
Rashmi and me, however, were trying for a baby ever since but to no avail and we are of the same age, about 33. We got ourselves checked and the doctor had mentioned my extremely low sperm count is the issue.
Back in office when we worked together, we had another friend of Rashmi, by the name of Haroon.
Rashmi and Haroon were very good friends. The typical boy-girl 'friendship' and no strings attached types. He was a typical well hung, built like a bull, tall (6'2″), broad shouldered, dusky, thick-bearded muscular man who often had all the female attention in office and in the gym he used to work out in.
He was our office rock band's lead guitarist and a vocalist.
We, however, lost touch until recently when Haroon broke the news to us that he had a posting in Mumbai and until he settles off in a good accommodation, would like to live with us. We have a huge apartment in a plush complex in Mumbai and we had an additional room to accommodate Harry (as she calls him).
Harry is unmarried. Often Rashmi and I used to have sex and I would ejaculate within 30 seconds of insertion.This would always upset Rashmi and we haven't had a great sex life because of this.
Rashmi was a woman of high libido and like I mentioned, was quite built for me. She would often express how she would have loved for me to lift her and fuck her.
A couple of days after Harry shifted into our house, we decided to go out clubbing. Rashmi, as usual, got herself into her sexy skimpy outfit in pink and had a knack of getting the perfect makeup done since office days. In fact, she was a woman who had all the men drool over her at work and also had the nick name 'Big boob Rashmi' (she din't mind it either) and even today she grasps that attention.
She is a fitness freak and maintains herself really well. Needless to say, she was looking ravishing that night and Haroon was in his black suit looking like a stud.
I was in my jeans and T-shirt with sports shoes on as I am not into the fashion scene too much.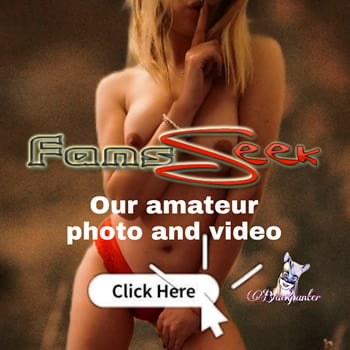 I have two left feet but Haroon and my beautiful Rashmi danced the night away and were looking so sexy together. People, in fact, thought of them as a couple, while I was around the corner sipping my beer adding onto my belly fat and cheering up my wife and her friend. We returned quite late that night at around 1:00 am and Rashmi was pleasantly high.