Cuckold: You like your surprise.. It was started out just a typical morning, I was going to mow the lawn and take care of the yard, Toni was going shopping with her girlfriend and have brunch and be back early .We said our goodbyes and I started on my chores, I did the lawn trimmed the bushes put everything way came in and took a shower then sat to relax. Toni went to have brunch with her girlfriend a real MILF we have had a quiet a few threesomes and foursomes with but that's for another story, As I was told later, they were talking and her friend is very daring always horny like Toni she is always flashing ad teasing the guys around her either bending down showing of her fabulous Tits or spreading her legs and giving a up the skirt eye full of her panties or twat. Toni started to get into it with her and as she said it was such a scene they started to have a very captive growing audience.
There fun was over when her friend got a phone call and had to leave. Toni was disappointed and was ready to leave when two of her audience came up and said hello, loved your show and asked what happened to her friend .She told them she got a call and had to leave. They said too bad we thought maybe that we could all go get a drink or something, Toni being quick replies or something??? We have a plane to catch in a few hours so we thought maybe we can spend some time you both looked like you could use a little male attention ,she said well she is gone I guess you will have to give all that attention to me can you handle that ?
They said you want us both, as horny as I am now I can take on the football team and laughs so they get up and go to their place which was across from the mall. When they arrive drinks are served and Toni starts to do a slow strip tease and gives them a show they won't soon forget lap dancing them both pulling out their cocks a little lick and suck here and there she was in her element and had total control of these two guys .She says she was the only one naked a why and they both strip quickly then Toni grabs a cock in each hand and starts to stoke them alternating on sucking each one , she gets them both very wet and slimy gets on all fours and has one guys fuck her from behind while the other she is giving a blow job and rubbing his balls at the same time in no time they were all coming the guy fucking her was coming like a fire hose it just would not stop filling her pussy ,she swallowed the other guys come some leaked out the side of her mouth and some shot on her hair but she got most of it .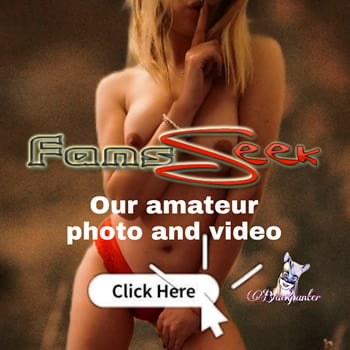 They rested a bit drank there drinks talked and soon she noticed that those cocks were at half mast and said time for round two. She laid down on her back and the guy that came in her mouth mounted her and started driving hard into her pussy she could feel him deep in her cunt touching her cervix this made her rub her clit and she came a real toe curling orgasm . The other guy is watching and stroking his cock to the action and Toni calls him over and starts to suck him too soon the first guys is moaning and he comes in her pussy too spent he rolls of and the other guy just jump in and pulls her legs p and starts fucking her for all he is worth telling her how hot she is and how good her pussy feels ,she starts talking dirty saying things like fuck me fill me with you sperm fuck this slut how bad do you want it fuck me ,then out of the blue she screams I coming come with n=me you bastard I am coming and then they both explode! They lay there for a while then he looks at the clock says we got to go we are going to miss our plane They tell Toni she can stay and clean up just lock the door when she leaves ,then they get up get dressed and are gone in five minutes. Toni says she is not going to clean up she know have always wanted here to bring me a come filled pussy so she carefully grabs her panties slips them on tight as to not lose any of that come throws on her dress and leaves .