My sex story of being cuckolded by my BBW wife, I've been married to my wife for five years. There's a couple of things you should know about her before I get started. Her name is Victoria, she's 35 years old, and she's a certified BBW. I put a lot of emphasis on the B's – she's big, and holy shit is she beautiful.
She's packing a lot of extra weight, and it's in all the right places. Her breasts are huge and rounded with large perky nipples. Her thick thighs perfectly complement her plump, juicy ass. She has ruby brunette hair which reaches down her back and just about touches the top of her backside. She's a sight to behold, and every day I wonder how I managed to tie her down…
The thing is, Victoria is a woman who knows how amazing she is, and always gets what she wants. Me, on the other hand… I'm just a below-average guy, and we both know it. I would say I more or less worship her, but that would be putting it lightly. She has me under her thumb, and I haven't got enough backbone to resist. I work nine hours a day in a job I hate while she stays at home or goes out to eat in fancy restaurants with her friends. I slave away, work my fingers to the bone… But at the end of the month, my entire pay check goes into her bank account. And if I want money for anything, I need to ask her for permission. She often says no. Sometimes I wonder if she does it just to watch me squirm and exert control over me; to let me know who's boss. And all the while she's splashing out on brand new shoes, dresses, makeup…
Now I guess I should get on with it and tell you what I know you came here for. The juicy details. Our so-called sex life.
By now you've probably got a certain picture of me; an invertebrate, pathetic little worm. I wouldn't argue with that. As I've said, Victoria is very demanding, and it takes a lot to please her; that includes in the bedroom. How could someone like me ever give her what she needs?
I had always suspected that I wasn't enough for her. It's not that I'm not big enough… It's more that I don't have it in me to really give her everything she wants. I'm not man enough. When she strips off to her underwear, and I gaze upon her majestic body – the perfect curves of her body, the way her breasts stand out proudly in a huge bunch inside her bra – my stomach lurches. I feel so small – physically and metaphorically – next to her. When she climbs on top of me, and my rock-hard penis enters her big wet cunt, and her breasts are pushing up against my face and her big, perfectly round belly is pushing up against my own stomach, I can't help but blow my load. In these moments I grasp her massive asscheeks with my two hands and hold on for dear life, as if afraid I may never get the chance again. Afterwards she always gives me this look of disgust and disappointment, and I feel so unworthy.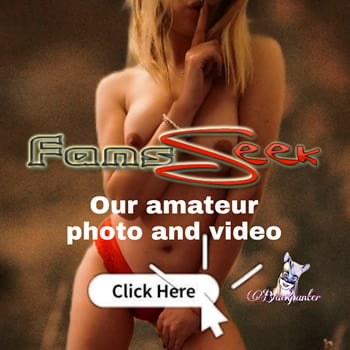 After this became a predictable routine, she started making me lick her pussy before we started intercourse, so she could actually have at least one orgasm. Most of the time she would end up finishing herself off and always with her eyes closed. The thought always occurred to me that behind her closed eyes, she was imagining somebody else.