Hi, I'm Jack and not sure how it all transpired but I do know it happened. My wife and I live in a two-story home in a quiet suburban area. We're in our early 60's and both still working. I'm fairly well fit, recently unemployed due to down sizing at a communication firm, so I took a small job while waiting for a better employment opportunity. My wife, Sara, also works. She works a first shift job while I have a third shift. With the way things have been going between us, this schedule works very well. We have our daughter in law living with us. Her name is Angie. She's 36 years old, 5'4" tall and has an hour-glass figure any woman would envy. Her long black hair hangs to her waist and she has deep dark brown eyes you can simply get lost in. Not to mention her 34-B cup tits that stands up and pointed directly at you. Angie
And her two children ages 12 and 14 are here because our son is in jail for one thing and then another and she and her two kids were left with no means of support. Just how luck can I be you ask; Let me tell you.
It was a warm July day and as I had just gotten off work. Took my shower and was coming up stairs to go to bed. Man was I tired. As I was about to enter my room, I heard Angie crying. I knocked on her door and ask if she was all right. Her reply was so faint I could not understand her so I opened the door. She was lying in the bed with a sheet pulled to her chin. I sat down and ask again. She said she felt so alone and wished her husband were there. Not sure how to handle this I said, Bill does not deserve you or the kids. He has never once thought about you or what might happen if he were sent away. Even worse he did not seem to care one way or another. Bill's problem now was he had no freedom and always wanted to see family on the weekends during visiting hours. Angie started to cry harder, I placed a hand on her shoulder and patted her softly. For some reason, I told her I too was lonely and wish I had someone to share my desires and thoughts. Things had not been the best between my wife and I and sex sure as heck was way down on Sara's list of activities. As for me, I'm probably the horniest ass in the world. This statement caused her to look up with a questioning look and ask what was wrong. Not wanting to bore her with my troubles, I simply said it's too complicated but would just settle with being loved. As she turned in the bed to face me the sheet fell and there were those wonderful tits. Standing at attention and the nipples pushing into her silk top. I let my hand drop from her shoulder and placed it on the bed to her right.
Angie softly said, "I'd go for that".
I replied, what, what are you talking about? You have the kids and seem to be involved in about anything and everything you can get into.
She replied, that these were just a way to take her mind off problems and personal matters that were really bothering her.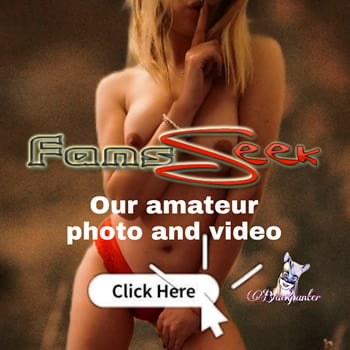 I was getting really curious now and probed a bit deeper. Please, tell me what the heck a lovely, beautiful woman as you could possibly need.