I awoke one morning one morning shortly after the start of my senior year in high school not long after I turned 18. Taking a quick shower, I headed downstairs where my mother Marie was cooking breakfast. "Good morning baby." She said happily setting two plates on the table, "Just in time."
Mom always let me sleep late on her days off. Dad on the other hand, always had me get up early. When she sat down, I saw her robe was open, nearly exposing her hereditarily firm 44L boobs. I tried to resist staring and tried to eat faster so I could get out of the house.
"Slow down Kyle." She said soothingly as she touched my arm, "Take time to eat and tell me about life." We had often had these conversations when she would pick me up from school talking about politics and science. She always said I got my smart gene from her.
We talked a long time but it was straining. My cock was pushing hard against the front of my denim shorts which was exceedingly uncomfortable. She also was wearing matching black panties and lace bra she loved wearing around the house. "Kyle," she suddenly asked, "what were those noises coming from your room last night?"
I immediately thought back to my jerk of session after Mom had shown off her new bikini to Dad and I. "Um…" I said hoping not to arouse suspicion, "what noise?" She turned toward me, exposing even more of her her knockers. "Well, I was coming from the bathroom after everyone went to bed and heard moans coming your room."
"Oh those noises." I stammered, "I was watching porn. I'm sorry mom." I hoped she would accept the answer and give me a punishment to avoid my being found out.
"You know your father does not approve of pornography in this house Kyle. So I was going to kindly tell you to turn it off. But I saw something far different." She continued, "I was about to tell your father what was happening but I couldn't make myself walk away."
I kept looking down. "I couldn't see you entirely but I saw your movements and heard how you moaned my name. You were imagining us having sex weren't you? Tell the truth. Please baby?" I told her everything from my erection from her hot body and I badly needing relief.
She listened intently to the whole story and nodded for a while after i finished. "I'm sorry I let you down Mom." She shook her head. "You could never let me down Kyle." She said and she hugged me, pulling me close. My face was buried in her warm cleavage and I felt my cock awkwardly touch Mom's leg.
I pulled back and apologized again, continuing to eat nervously. Mom came in soon after. She crossed her smooth beautiful legs and tapped her foot on the floor. "I admit blame for all this. So for that I apologize. But I feel you still need help keeping all that sexual frustration down."
I looked down where sure enough, 4 inches of my cock were stretched past the cuff of my shorts. She giggled softly. "Its perfectly normal to be aroused Kyle. I can remember when you were younger, always intrigued at the size of Mommy's big boobs."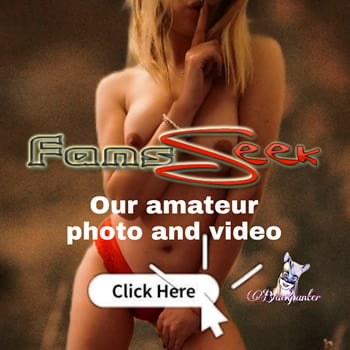 I was somewhat embarrassed hearing her talk like this but my dick kept growing… and she noticed. "I've seen you jerk off Kyle. Moaning my name while you look at pictures of me." she rubbed my print, "I saw the bikini picture you have of me on your phone. I loved knowing someone still found me attractive."