Sex stories, Like Mother Like Daughter, A fun time at a swinger's club leads back home. In the half of a century that I have lived so far, I have had the fortune of living in interesting times as the ancient Chinese curse/proverb says. There have been some tough times and many fun times since I was born in a backwater along the southern portion of the Great Mississippi. Fortunately for us all, this missive recounts a few of the more pleasurable experiences. As with many in the deep south, I was raised fearing the wrath of God, and still do, and was taught to keep my mind clean and my pants zipped. I succeeded in the latter but failed lustfully in the former.
Midway through the second decade of my happy but sexless marriage, I decided to unzip, so to speak, for women other than my wife. This was done with a tacit understanding from said wife that I could have my fun but be discreet and keep it away from her. At the time, I was traveling a lot for work so I had opportunities that definitely kept it from her. My first dalliance, though not the topic of this missive, was at an on-site swinger's club in the heat of the desert southwest. In addition to satiating my lust, for at least one night, my swinger club experience put me on the path to enjoy meeting other open minded purveyors of recreational sex at such establishments.
Fast forward almost a decade later, while traveling on business across the Pond to merry ole London, I made my first visit to Kestrel Hydro – a mixed gender Naturist Spa who caters to the lifestyle. That means that there are people running around nekkid and fucking for those of you from my neck of the woods 🙂 And whoa, what a cock hardening sight it was. They have a pool, a dungeon, hot tubs, private cabanas, public play areas and of course a dungeon! What swinger's clubs in London would be complete without a dungeon.
Being in my late 40s at the time, I was a bit on the mature side of the hedonists in attendance. So I admired the lithe bodies of the 20 somethings running around or being pinned down by a playmate or two or three. After a look around, I began to feel like the proverbial pervert with my erection that was inspired by Kestrel Hydro's sex filled atmosphere. I climbed into the hot tub for a bit. While it was still technically a sunny summer afternoon in early September, there was a bit of nip in the air. The hot tub, which could comfortably seat 10 or so, was occupied by a couple muscular male siblings from Nigeria and a couple of English ladies about my age. After joining, I learned that they weren't together, but had just popped in the tub a few minutes before me.
We chatted a bit. One of the Nigerians popped up and sat on the edge of the hot tub with a fair size snake in a sweater.
One of the English honeys exclaimed, "Oh my, may I?" with a sexy leer.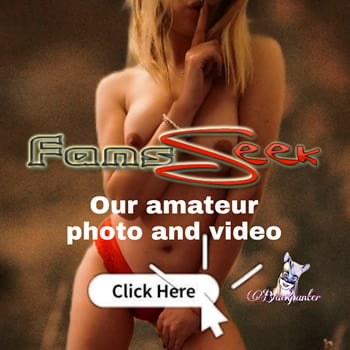 We all laughed, and Ade flexed his semi-hard cock and responded, "Please do." Ade was probably in his mid-20s and Myra, like me, was pushing fifty. She put on quite the show for us enjoying playing with Ade's cock, which soon became hard. It wasn't long before she slid her thin English lips around his bulging cock head. Given Ade's response, Myra knew what she was doing.