My boyfriend carried me into his room, he was horny after looking at all the bikini photos I sent him during his office hours that morning (one exposing my left boob and one of me spreading my legs and fingering my cunt). I knew he would want to fuck me the moment he got home and I was right.
"You're gonna get it babe", he said after throwing me down on his king sized bed. I could tell from his eyes that he had a tough time concentrating at work and now he wanted to teach me a lesson for turning him on during office hours.
"You need an all night fuck" he said as he took of his clothes. This excited me and I smiled.
He brought his 7 inch thick, rock hard dick up to my mouth and I circled the tip with my tongue teasing him further. I gently squeezed his balls and licked his shaft with my tongue, this drove him wild. I started to suck his dick and balls for at least 20 minutes and he came in my mouth and face. I swollowed most of his cum,
He was still hard, he hadn't released all his cum during that session and he got on the bed next to me. He lifted up my off shoulder, short sun dress and I wasn't wearing anything underneath. He started to squeeze my boobs really hard, he knew I liked it rough and started sucking my nipples which got me soaking wet, I was moaning loud " Baby fuck Me please " I begged but he continued sucking my stiff nipple.
He pulled down my dress to the waist and started rubbing my clit with his fingers while kissing me, muffeling my moans. "You like that baby?" he asked as he started to finger my cum dripping pussy. " I want your dick baby" I said rubbing his dick in my hand. "No, you're not getting that so easy" he said "After what you put me through at work today, I'm gonna give you a taste of your own medicine". " Baby please…", I moaned but I could tell from his eyes that he was going to make me suffer.
"At least put two fingers in baby" I begged but he removed his finger and started rubbing his now rock hard dick on the opening of my pussy, driving me crazy.
"Baby fuck me! Fuck Me please…." I was almost in tears but he just kept teasing me.
"How bad do you want my dick"? He asked. "So bad baby" I pleaded. " Then give me the best blow job you've ever given, and if I'm satisfied I'll fuck your horny pussy".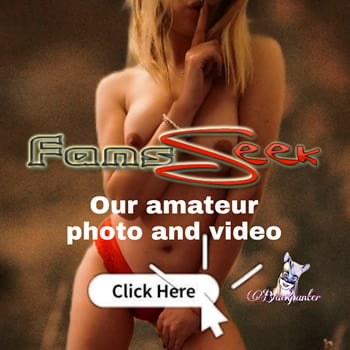 I immediately got on my hands and knees and obliged. I started to suck his dick greedily. Making slurping noises while I sucked him. I could see him looking at me take in his hard dick inch by inch down my throat. Saliva was oozing down his dick as I sucked him and squeezed his balls. He moaned. "Suck Me like a whore Renu" he said in between moans. "I want it real nasty", he said brushing my long black hair away from my face. I went down to his balls and started to suck them while moving my hand up and Dow his hard dick. " Am I satisfying you Anil?" I asked hoping to get a positive response.
"Yesssss…" he said while running his hands through my hair. " Suck Me like the little slut you are" he said as I sucked his balls making him squirt a little cum. I licked off the cum and looked up at him. "Baby fuck me no please" I begged but he asked me to assume the 69 position instead. I did what he wanted and I continued sucking his rock hard dick while he licked my pussy. I was moaning and some cum dripped from my very wet pussy. "Oh baby just like that" I moaned as he licked me with his tongue deep in my cunt. This man knew what I wanted and knew how to give it to me!