Hello readers ! I am back again with my story based on true incidence.In my previous stories titled'MY HOT SISTER JUHI' & its part-02/03 and 'MY YOUNGER SISTER RUHI' & 'HOT BLONDE ARCHANA' I think you all have enjoyed it. In continuation to my story"HOT BLONDE ARCHANA'
I am going to narrate about the incidence happened between me and my mausi archana.Archana a 38 yrs. old lady have physical relations under a blanket ,but in a concise manner.next day too many relatives left the place.we all family members were there,my sisters juhi,ruhi and my mausi archana was there. I was waiting for night to come………at 9:30 p.m we all have dinner and than we all went to sleep.I was in a room alone,later on ruhi came there and ……….."mom boli hai mujhe yahin soney……o.k aur juhi………mom ke saath……." now we bolted the door from inside and ruhi was sitting on my lap,kissing each other she gave her tongue in my mouth for french kiss.she was wearing a mini skirt and tops,sucking her tongue i have put my hand under her skirt,she was in a G string panty which cant cover the bum but only vagina.so i was rubbing my hand on her bum.she took her tongue out of my mouth and was on bed………i started kissing her face massaging her boobs,but i have not removed her dress.kissing her thighs i removed her panty and my finger was in her glory hole.she have lost her virginity week ago,fingering her chut i was rolling tongue on her thighs but i was thinking about my youngr mausi archana.now i kept a pillow inside her ass and leaned forward,my face in between her thighs and i was kissing her bur,rolling tongue on her have made me hot and my penis was like a hot iron rod.later on i started sucking her bur and she was screaming…….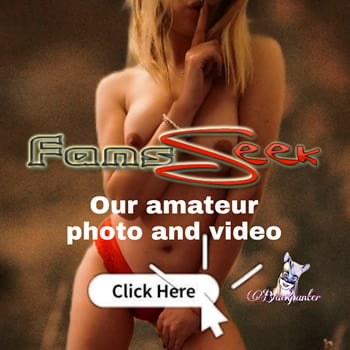 "ooooooooooooh….aaaaaah…….uummmmmmm…………kitni khujli ho rahi hai." and after some time her vagina became wet and i tasted her cum. Ruhi,a 17 yrs.old school going gal looks hot in her school dress……her nude thighs,well rounded buttocks have always made me hot.now i was sitting on bed and ruhi leaned downwards,her face in between my thighs…..kssing my lund,i was holding her boobs but on tops….infact ruhi was in a doggy position,rolling tongue on my penis ,slowely she took it in her mouth and started moving her head , a nice blowjob ……now i was fucking her mouth with my penis..we were enjoying oral sex and suddenly we heard knocking of doors,fastly we wore our dress and ruhi went to open the door while i was sleeping…………"oh! archu mausi aap………..haan ruhi,kahin soney ke liye jagah nahi hai …….koi baat nahi mausi,yahin raheye." but i was thinking how will i enjoy with ruhi or with archana,any how we all three were sleeping on ground,where beds were on the ground. after sometime i felt someone kissing my face,i opened my eye and saw my mausi kissing my face.archana was in between me and ruhi,we thought ruhi have been sleeping.so we started enjoying oral sex.archana inserted her tongue in my mouth and while sucking it i have pushed my hand in her peticote.unke saree ko siney par se hatakar mausi ke maansal chuttar ko sahlata hua unka jeev chusne laga. now she started sucking my tongue and i inserted my two fingers in her vagina,she was pressing her boobs on my chest and our sexual pleasure was on golan heights,we were not afraid of ruhis presence……now i removed her blouse,saree and peticote………..she was in brassiers only with no panty on waist……archu ke bra uttarkar unke uppar sawaar ho gaya aur unke chuchi ko chusne laga,wo mere lund ko sahlaane lagi……..unke dusri chuchi ko chusta hua bur kuredta raha,,. we both were sitting on bed completly nude and archana mausi leaned downwards keeping her face near my penis,she was on her knees…….she was kissing my penis and i was massaging her boobs,suddenly we heard some voice…….thats of ruhi……"wah re mausi,kya baat hai….[archana took saree to cover her nudity]…….ruhi pl……..kya mausi,mujhe maalum tha ki tum jawaan lund ki diwani ho,lekin aaj to tum ……..dekho ruhi,ye baat kisi ko mat batana nahi to meri kaafi badnami hogi……."main ruhi ko aankh maara and she…."mausi tum apna kaam karoo….theek hai lekin tum yahan se chali jaao…….kyon mausi,mujhe bur nahi hai yaa usmey khujli nahi hoti hai………..to tum raju ke saath…….haan." now archu was sucking my penis and she was in doggy position,ruhi was sitting near archus big bum,stretched her legs and i was massaging archus big boobs…….while ruhi started kissing archus chut……..sex was on its peak in this room and we three were enjoying.ruhi archu ki bur mein ungli karte hue bur ko chum.chhat rahi thi and archu was giving me blowjob……………………………………………………………………………………………………………………………………..