Grown son's erotica encounter with Mom, My mom came to visit us and has been staying with us for a few days. I went out to the store for a bottle of wine.
When I returned home it was quiet in the house so I went to look for my mom. The guest room was empty but when I walked by our bedroom the door was slightly ajar. My mom was on her knees at your feet with your cock in her mouth. I stood still just watching the look on your face and listening to the sounds of her sucking you. Feeling extremely naughty I walked into the room smiling. You opened your eyes, seeing me walk into the room. You looked like you were about to say something but I put my finger over my lips and continued walking over to you. My mom looked up in surprise when I ran my fingers down her back. I kissed you deeply before falling slowly to my knees next to my mom and turning her face to me so I could kiss her and taste your cock on her mouth. I then guided the tip of your cock back into her mouth and let my tongue run down the length of you before slowly sucking each of your balls into my mouth and letting my tongue play on them. One of my hands was wrapped around your cock and I took my mother's hand and wrapped it around mine. So, both of our hands together guided your cock in and out of her mouth. My other hand I slid up her skirt and inside her panties to get my fingers all nice and wet from her pussy. I then put my fingers to your mouth for a quick taste before sliding my fingers in my own pussy to make them all wet with the juices of both of us. I brought my fingers back up to your mouth for you to taste again.
Slowly I stood up and told you to sit down in the chair for a few minutes. I then undressed my mom while you watched us. Taking my time and running my hands down her body. Tasting her nipples. Letting her clothes fall to the floor. Then after kissing her I took her hand and guided her to lie down on the bed. I kissed her before walking over to you and taking your hand I brought you over to stand between my mother's wet thighs. She gazed up at both of us looking so fucking hot and sexy lying there waiting. I knelt down and took one slow lick of her pussy before wrapping my hand around your cock and guiding you into her. Her body arched off of the bed making her breast thrust out. I kept one of my fingers on her clit and the other hand I played with your balls. I was so hot feeling how hard they were and watching you fuck my mom while I was right there with you. When she came I could feel the muscles in her body spasm. Soon afterwards you pulled your cock out of her and shot your cum all over my face before having me lick your cock clean. The taste of both of you was incredible.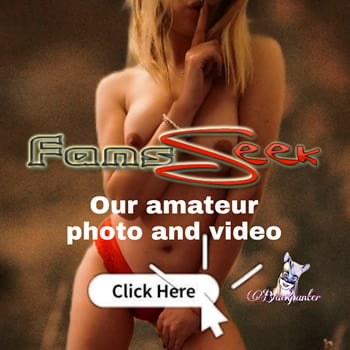 I tried to stand up but my legs were shaking so bad I only sat on the edge of the bed. You pushed me back on the bed and started to run your tongue up and down from my clit to my ass driving me crazy with wanting you. My mom asked you to move for a moment and she began to lick me. Wrapping her lips around my clit and sucking it into her mouth to tongue it while she slid one of her fingers deep inside my pussy and began finger fucking me hard. I was whimpering and begging for you to fuck me so you came over the bed and told me to turn and lean over the bed. Shoving my legs apart with yours you rammed your hard cock into me and fucked me harder then you ever had before. You told my mom to finger my ass while you fucked me. I came so hard over and over again. Suddenly you pulled your cock out of me and started fucking my ass. I turned my head around the best I could to be able to watch you cum. When you collapsed on top of me mom said for us to lie back in bed and relax while she went and got us something to drink.