What can be more fun than having a passionate sex?
I would say doing it under the open sky, when twinkling stars observe you, cold breeze of air passes through your body when you are heated up!
And it can be more amazing when you do all these with your close childhood friend!
Hi everyone, Its me Santosh from Nepal. I am really glad that you guys are loving my previous stories. I got some positive feebacks. But I also got some mails asking for the details of the ladies of the story. Just to stop these I would like to tell that I will never share any details of the ladies from the story or anyone else because the privacy of theirs is my major concern.
*****
Now to the story!
I have a really good friend of mine and we are friends since childhood. She lives just next to our house. Lets call her Neha (not real name) and she is 22 as well. We studied in same school and also are neighbours so we really bond well. Talking about her figure she is a preety average girl you can think of; Average boobs, not-so-big ass. But she is really preety and also wears revealing and seducing types of dresses.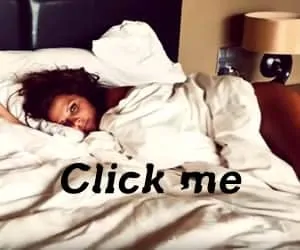 One day when I was using my mobile I got a message from her. I check what it was and found it to be her photo where she was topless. She was cupping her right boob and pinching the nipple of her left boob. I was shocked seeing that. When I asked her about it she said it was by mistake and deleted it immediately. Fortunately for me I had already downloaded the image on my phone.
We didn't talk anything further that day. But I was only seeing that her image of hers the whole day and even jerked off 2 times before going to bed. Early next morning as soon as I woke up I sent her a message asking about the yesterday's incident. I got her reply at the evening where she said she was just sending pictures to her bestie. She added they often do this.
I was not getting most of the other stuffs she said, but I replied to her "You really are beautiful"
Neha: what???
Me: Yeah I mean it! You were looking amazing in the picture you sent me yesterday!
Neha: What are you saying? Stop it! I just sent that image to you by accident!
Me: Yeah I get it, but only a boy can see the absolute beauty of a girl, right?? Your bestie can't see your beauty like I did!
Me: Your boobs were awesome!!!
She didnt reply anything after that and I got worried if I said something nonsense. Because she was my childhood friend I really got worried. She didn't reply for next day as well. Also I didn't see her at her house. But on the 3rd day I got a message from her on early morning!
Neha: Hey… I got something to talk with you!
Me: I am really sorry what I said to you that day.. please forgive me!
Neha: There is nothing to be sorry. Well it was me who send you the image first and all you did was just talk about it…
Neha: Actually I liked what you said…
There were lots of thoughts going on my hed now. I was just trying to collect myself and realize what actually is happening. But then she pings me again..
Neha: Can you do something for me?
Me: …wh… ah… I mean yeah… tell me.
Neha: Can you tell me about this image?
She then sends me an clip where she is completely topless… and she is rubbing her boobs… I just kept watching it again and again.. that made my dick really really hard..
Neha: Hey, what happened? Is it not nice?
Me: WOW! There are really preety. And the way you are rubbing them… I am getting mad after seeing those
She just sent blushing emoji and went off.. later that evening she ping me again.
Neha: Did you jerk off to the clip earlier?
Me: What?? Are you mad? You are my friend! (I was lying to act innocent)
Neha: Does that mean you didnt like the clip?
Me: No it was awesome but you are my childhood friend!
Neha: Doesn't matter right!? Seems like you didnt like the clip!
Me: No! No! The clip was fantastic! Believe me… I can see more of your clips…
Neha: Really??
Me: Yes… I can keep watching your clips for day and night!
Neha: This one is for tonight then.. (winking emoji)
She sent me a clip where she was in her panty. Her panty was wet and she was rubbing her pussy from outside the panty. She went off immediately. Seeing her rub her own panty made me hard.. Also the wet patch of her juice was looking awesome.
So I jerked off to her clips and came within 5 minutes. Immediately I sent her the clip where juices were coming out of my dick. Next morning when I woke up she had sent me message.
Neha: Wow that is some awesome looking baby boy!
Me: You got him excited with your clips!
After this we started sexting and sharing nudes often. But if we meet in real we would just smile and talk casually as if nothing else is happening in the messages at all.
One day when we were doing all these in messenger I asked about her fantasies. Then she told me she wanted to loose her virginity while having sex under the open sky! I said it was an awesome fantasy.. I then added, "Its easy to turn your fantasy into a reality (winking emoji)"
Neha: What?? What do you mean??
Me: Well I mean… I can help you with..
Neha: What rubbish are you talking about! You are my friend.. What we are doing in the messages is fine, but what you are saying is not possible…
Me: What do you mean its not possible?? We both are adults… and also I was just trying to help you with your fantasy!
She went off that day without any further reply. That day when I saw her at her house she didn't even look at me. I was really worried this time. But next night at around 8PM I got a message from her.
Neha: Within 5 minutes be at my terrace… Or else the fantasy remains as it is!
I got excited reading that… So I just made a lame excuse for going to the terrace to my parents and went to her terrace. I made sure no one would see me going to her terrace… Her house was really tallest around. Thus no one would be able to see at terrace. Also the top floor was on renovation so it was like a deserted land.
It was full moon night so everything was visible clearly. When I reached the terrace I saw her sitting in a mat and covering herself with a blanket! I went close to her and sat facing her.
Me: Are you sure about this?
Neha: Now don't spoil the moment. I took a huge risk for this already. We only have got an hour before the movie ends and my parents start looking for me!
She took off the blanket and I saw her completely nude. She had taken ofd her dress and kept them on the side before I reched there. Her boobs were looking better than in pictures. Her pussy was clean, ready to be claimed by me. I was in t-shirt and shorts! I leaned forward to kiss her after observing her for a while. But she pushed me back..
Neha: My fantasy is to start everything in the natural attire! Dumbo!! Take off your dress quick!