Brother following brother up a sloppy hole.
"Fuck me, fuck me and spunk all over me!" I was now urging on. My anklet was swinging around my heel as I was being pummelled very hard by Jason and I could see Tracey was almost on the verge of cumming again on Nathan's fast, pounding cock.
"I'm gonna spunk," Jason the quickly announced.
"Then fucking do it," I said.
"Me too!" Nathan announced.
"Oh yes go on." Tracey said. "Spunk all over us, go on fucking spunk on us you bastards."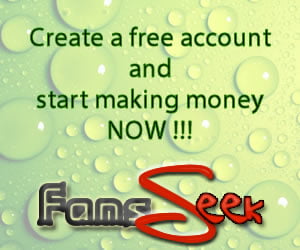 The two guys sped up for a few thrusts then both withdrew their rigid, throbbing cocks from out of our well used holes. Tracey and I quickly hooked our legs over each other.
Our long bare legs and slutty heels mingling in a sensual overlap of flesh and trembling thighs.
"Oh shit," Jason exclaimed and then he began to spurt.
The sight of his brothers jism must have been a clear catalyst for Nathan too as he began to let flow with his salty seed at the same time.
Their forceful ropes and streams of thick white goo flew across the air and landed on both my tits and Tracey's. Covering our stomachs and titties with their juicy offerings.
One or two of the more forceful jets splashed onto our chins and necks, the bulk of their massive, hot, fucking spunk loads washing our stomachs and then the last few dollops landing on our splayed and entwined legs.
"Oh yes, you dirty fuckers. Go on fucking cover us!" we urged.
They duly obliged, we were awash with cum. It clung to our tits and legs like icing sugar clinging to a cupcakes.
Once the guys had finished jizzing all over the fucking place it was time for more tender 69 fun as Tracey and I got onto the floor and lovingly tongued, lapped and cleaned the spunk from each other's chins, tits and then stomachs.
It ended with us again probing each others cunts with our tongues and then gently kissing and cuddling as the two guys got partially dressed.
I slept with Jason that night and we fucked again in the morning. This time just the two of us as we could hear the headboard banging next door in Nathan's room as Tracey clearly received another hard seeing to.
It had been great fun and I will certainly be seeing Jason again.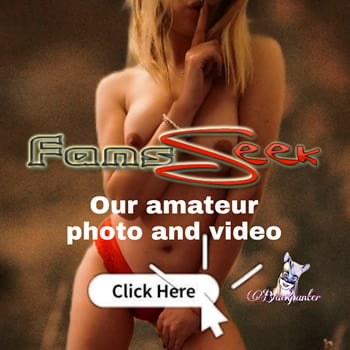 Tracey still continues to see Nathan behind her husbands back and I'm sure we will have more fun and games together now that the ice has been well and truly broken!