CHEATING WIFE: Doing an odd job gets interesting when he meets a redhead, After being laid off, and just trying to make ends meet until Unemployment benefits kicked in, I answered a bunch of ads looking for a handy man.
Being fairly handy, I figured I could do most any job, as long as it wasn't a major endeavor, and the calls began coming in, mostly paint jobs, leaky faucets and other minor repairs. In many cases, the clients were married women whose husbands couldn't be bothered after their long work days, which was fine with me.
About a month into my new career, a woman called asking if I was available to replace screens in her porch. An easy enough job, I said sure and showed up to see how big a project it was. She met me at the door, a handsome woman in her mid-fifties, with a hot-pink tank top, white shorts and wooden heeled sandals. Her shoulder-length red hair flowed and her bright blue eyes shown. She smiled as I looked her over, apparently used to men appreciating her ample breasts with tan, freckled cleavage. She put out her hand and said, "Hi, I'm Erica, and you must be Harry."
I took her hand, smiling back.
"Yes, I must be," I joked, hoping to endear myself.
She laughed heartily, and said, "Please, come in, Harry."
I followed her through the well-furnished home, my eyes fixed on her high ass cheeks as they swayed just enough to mesmerize. I had always had a thing for mature women, but this one was an automatic turn-on.
Through the kitchen was a sliding glass door that led onto an enclosed porch, with screens almost reaching the floor. They were in bad shape. "My cat, Sting," she explained, "loves to get his nails in the screens and just ruins them. Can you repair them, Harry?" Her eyes showed real concern for such a minor job.
I took my time, looking at the spleens and frames, as if I was sizing up a nuclear warhead as she watched intently. Scratching my chin, I nodded. "Not a problem. When do you want it done?"
"Can you do it Saturday?"
I had plans for the weekend, so I hesitated but she explained, "My husband hates Sting and is always complaining about how he ruins things. He's going away for the weekend to play golf and I was hoping to get it done without hearing him complain again."
My plans weren't that interesting and I could use the money so I agreed to pick up the screening I would need and return Saturday morning. I couldn't believe how excited she was, almost jumping for joy, trying to give me money for supplies.
"That's okay, I'll pick everything up and we'll settle up at the end," I told her, as she walked me to the front door.
"Thank you so much, Harry. Do you drink coffee? I'll make sure I have a fresh pot on for you."
At 10 am, I was at her door, tools and supplies in hand.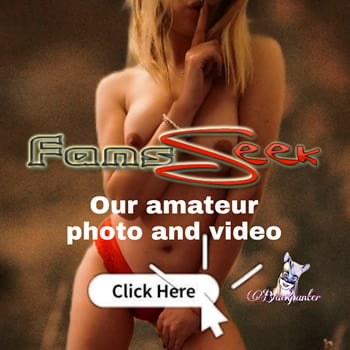 "Oh, hi, Harry! Right on time," she bubbled as I noted her pale blue top with denim shorts and the same platform sandals which accentuated her butt. She led me into the kitchen and the smell of coffee was in the air. "Please, have some coffee and a Danish before you start."