A cheating wife, a best friend, It was Sunday. I had borrowed my wife's car to pick up two new lawn chairs. I was listening to This American Life on NPR and wanted to write down the name of a book mentioned. While steering with one hand, I dug in the center console with the other, feeling under the CD cases for a pen. I pulled out random objects: a Bit-O-Honey wrapper, a folded Starbucks drink jacket, a quarter, a folding hair brush, a rigid circle with a squishy center. Nothing else feels like a condom in its wrapper. I almost ran off the road.
You remember moments like this as though they played in super slow motion, frame by frame – the glance to the left that took in the red Toyota next to you driven by the red haired fat guy with an earring, the speedometer needle hovering at 34 mph, the dust on the dashboard, the light up ahead that you know will stay green, the squashed bug on the lower part of the windshield, the ridges of a CD case scraping your wrist, the moment when you touch the unexpected.
Your thoughts are harder to organize. Though you knew it wasn't possible, did you think, "Is that mine"? Did you think, "She's cheating on you"? Thoughts aren't as neat and clean as images. Was the main thought guilt for having stumbled onto what may be a dark secret? Was it fear? Was it that you did something wrong?
I pulled into a Burger King drive-through and got a medium coke. I parked in front of a "No Game Parking – Burger King Customers Only" sign and held the coke in my right hand, the condom in the left. I blinked. I always blink. Everyone always blinks, but this time I noticed I blinked. The coke tasted like nothing, just fizz with too much ice.
I checked the glove compartment. I checked the trunk. I opened the doors and looked under the seats. I found a small package wrapped in a plastic supermarket bag, stuffed under the passenger seat where it wasn't visible unless you looked carefully.
In the bag was a notebook, a little spiral bound flip-style notebook. My heart pounded in my chest as I opened it. The first two pages were blank. The next two had lists:
"4/27 – HI – 1:30 5/1 – QI – 11 5/6 – TL – 1 5/11 – TL – 2 (must be out by 5)"
I counted 32 entries, covering 4 months and spaced every 4 or 5 days. The last entry referred to the next day, tomorrow: "8/29 – HI – 1:30". One of the entries was crossed out.
If I'd found this notebook under other circumstances, I would probably not have noticed the lists or have wondered what they meant. I recognized the pattern: my work travel schedule. I recognized the crossed-out date: when I got sick and had to stay home. The condom told me what to think. Holiday Inn. Quality Inn. Travel Lodge. Holiday Inn tomorrow at 1:30 when I would normally be 125 miles away.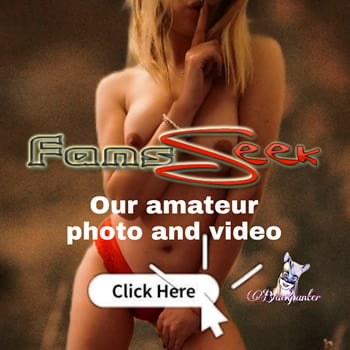 I hoped I was wrong – the condom said no. "OK. Let's assume she's cheating on you. This is 4 months. It isn't a one-time thing. She's seriously cheating on you. She's keeping a fucking list. You're going to lose her. You don't want her. She's trash. You love her. You have to confront her. You don't want to deal with this. How are you going to find someone else?" I shook my head, closed my eyes and realized I was lost. "What if she's a whore? What if she's running some side business – but why would she keep that a secret? What if she's in love with this other guy? What if it's a woman?"