Hi friends, I am Rahul from chennai, age 29. I am fair, tall and strong man. Also doing Massages, Hair trimming, Gigolo and donating sperms. So ladies and girls from Chennai can contact me at any time via my hangout rahulrole (dot) chennai at gmail. After read the story, kindly share your feedback which helps to share my experiences in better and interesting.
Coming to the story, the heroine is my chatting friend name Padmaja (name changed). She have good structure (32 – 30 – 34) and looks good. I used chat with lot of strength women in online. Likewise, we used to connect most of the times and became close. Day by day, our friendship grows and chat at least 1 hour per day. She was married but her husband fail to satisfy that mind her to find one friend with no string attachment. I am sharing one of our phone sex chats below.
Me: Hi pad.
Pad: Hi dude.
Me: What are you doing?
Pad: Watching movie
Me: Which one
Pad: Adult movie dude
Me: Are you horny dear
Pad: Yes dear. Very horny
Me: Which makes you turn on?
Pad: Morning my husband started but fails to satisfy again.
Me: Shall I help you to complete the remaining
Pad: How dude
Me: I am knocking your house door now
Pad: Very fast dear
Me: Yes, only for you babe
Pad: Okay. Come in.
Me: [Once I entered into your house, started with french kiss] ummaa umaahhh
Pad: Responding for kiss
Me: Lifting you in my hands and move to your bed room.
Pad: Hmm
Me: I throw you in bed
Pad: Hey slowly rascal
Me: Removing your dress
Pad: Then
Me: [Kissing your boobs and sucking nipples] hmmm mmmm mmm…..
Pad: Uhhh uhhhhmmmm.
Me: [Was sucking your nipples for some time, Then started to role my tongue over pussy]errrmmmm….
Pad: Uhhhh Yesssssss… Yesssss….. Do it babe
Me: Yes honey. I'm[Doing till you cum] Pad: Then
Me: I am taking my rod out and inserting into your mouth
Pad: I will suck and lick you rod like an ice cream
Me: Hmmm Yessss… Hmmm honey syrup is licking babe
Pad: I am collecting the honey syrup in my mouth then drink with cream babe
Me: Hmmmmmmmmm… Inserting my rod in your pussy dear
Pad: Uhhhh Yesss babe Insert till the end
Me: Hmmm increasing my pace slowly and your enjoying it by closing your eyes babe
Pad: Hmmm
Me: I am about to cum dear
Pad: Please make me pregnant. I want to be a mother of your child
Me: I love you sooo much padmaja
Pad: Me too mama
Me: Cummed dear. I will back after some times dear
Pad: Okay myself also need to refresh.
Me: Share your pussy pic dear
Pad: No take in real babe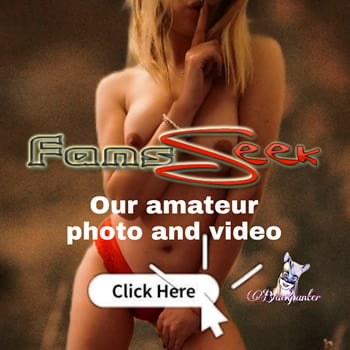 We use to do many role plays and had fun. One day I offered her to watch a movie in theater. She immediately rejected my proposal but convinced to come. Then I booked 2 corner seat tickets for other language movie in weekday so that there won't be crowd. I ordered her to wear a loose top and legging alone without inner. She asked why but I replied surprise. We planned to meet in a common place then move to theater together. When she arrive to the meeting spot, I am totally stunned. Because she was well groomed herself on the day and I was freeze. We shake our hands, started to theater in my bike. While driving I flirted and applied many brakes, She liked my play. Then we reached theater and parked my bike. She hit me on head and said naughty.