At the beginning of summer, my wife started a conversation about past relationships and lost loved. With enough wine in her she mentioned about how much she had a huge crush on Bill a college friend of mine and wanted to "experience" him, but they never really got together. I told her about a girl I used to be friends with and said that if we ever get the chance, then maybe we should try to make something happen. I didn't tell Cathy that Bill would be driving thru our area in another month.
A few weeks went by and Bill accepted my offer for him to spend the night with us. I then told Cathy about him staying with us. She just nodded. Then I mentioned about our agreement and asked if she still wanted to. She had to think about it.
The day before Bill arrived, I told Cathy that we would be eating dinner out with Bill and that he insisted on paying. I also told her that it would be great if she wore something sexy for dinner. She just walked away.
The following day, Bill met me at the office and followed me home. Cathy was already home and getting ready. I fixed drinks for me and Bill and showed him the guest room. Then I called for Cathy and let her know that we were ready to go out. Cathy came out wearing a sheer blouse and bra and short shorts with high heels. She was a knock out! Her red hair was pulled back into a ponytail and her long legs were oiled.
Cathy was flirtatious during the entire evening. It was really fun to watch her try to entice Bill. And as much as she tried, Bill didn't respond like Cathy wanted. The evening was otherwise uneventful.
When Cathy and I went to bed, she was perplexed. I assured her that it was ok, she was still pretty and sexy. It was probably that I was present as to why Bill was not responding to her. I suggested that if she still wanted him, then I would quietly leave early in the morning and she could be late for work and try to seduce him. She said she wasn't sure.
The next morning, I got up early and left. While Cathy was in the shower, I quietly moved the security cameras around so that I could see and hear what all might go on. I left for a coffee shop and waited and watched.
Cathy came into the living room wearing a short kimono robe and heels. Her hair was down to her shoulders and looked very sexy. Bill came out a few minutes later. Cathy fixed coffee and breakfast for him. She sat on a rocking chair near the table. The robe was playing peekaboo with her legs and chest. It looked like Bill was starting to take notice.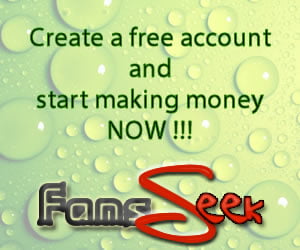 Bill stands to go get ready for his trip. He showers and comes back in for a coffee on the road. He was wearing gym shorts and a T-shirt with running shoes. Cathy told Bill to take his bags to the car and come back in for a fresh coffee.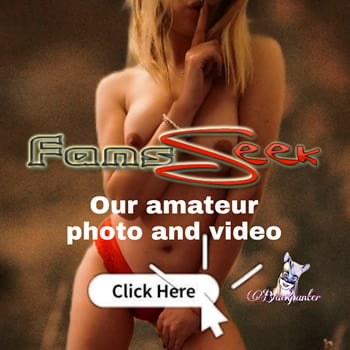 When Bill returned, Cathy was in the kitchen and poured the coffee. She then approached him in the entrance way and told him that she had a surprise for him. She asked him to stand against the wall and close his eyes. Cathy then took his hands and held them out about waist high with his palms facing in. She then asked him to open his mouth and stick out his tongue. Everything she asked, he quickly performed. With his hands and tongue extended, Cathy opened her robe and while holding her robe open, she stepped between his hands and then slid her lips around his tongue and sucked it into her mouth. I could hear Cathy hum while she kissed him. As they kissed, they got more sensual and aroused. I could see Bill holding Cathy close against his erection and rub her pelvis against him. Bill removed Cathy's robe to expose her bra and panties. He then started dropping her bra straps and then worked the clasp. As they kissed more, he removed her bra and then started dropping her white panties. In no time, she was wearing only her high heels and he had his hands running over her naked body. She lead Bill to the couch where she sat and pulled his shorts down. He removed his shirt while she put his swelling dick into her mouth. When she was satisfied, she laid back and pulled him down onto her. He knew exactly what to do. He kissed her and moved his hips to put his hard as nails dick into her wet pussy. She moaned immediately as he inserted himself into her. After a few minutes of pumping each other, Bill pulled her up and picked her up. She put her legs around his waist and he turned around and sat on the couch with Cathy on top. As they pushed him deeper inside of her, she began to cum and arched her back. Bill sucked her breasts and fondled her. She came and screamed again when Bill explored her bottom and slid a finger into her tight little ass. When her pushing got more intense, Bill finally came, squirting deep inside her. When he finished, Cathy slid off his still swollen and pulsating dick and licked him clean.