Sex With My Horny Milfs, Her name was Riya. She was 36 years old. Her body was mind-blowing. Looking at her anybody's dick will rise. She had huge titties and a big bubble butt.
Her friend Rashi was also a sex goddess. Rashi was 34 years old. She had medium sized boobs and big fat ass. Both were fair in complexion and both of them were married.
Since I'm from Mumbai. They were willing to travel all the way to Mumbai. But to make our sex session more interesting, I suggested them to book a villa in Lonavala due to the amazing monsoon season. They were happy with the idea. Because money was not an issue for them as they were super rich.
Riya made the arrangements for our stay and travel to Lonavla. The day finally came where we met in Mumbai first. We hired a car to Lonavla but without any driver since they knew how to drive a car. We booked an SUV car.
I met them. Both were wearing tight short dresses that barely covered their big ass. Looking at them my dick instantly became hard. We collected our car and we were off to Lonavla.
Rashi was driving the car and Riya was sitting with me behind. We began to talk casually. Then suddenly Riya pretended to drop her watch near the gear. To which she got up from her seat and she was bending down.
While her ass was facing me, I saw that she was not wearing her panty as her dress was short and she was bending. She had no hair on her pussy at all. My dick became rock solid now.
It was even noticeable as I purposely didn't wear any underwear. I also wore joggers. She saw my boner. And again she purposely spilled water on the area where she was sitting. She asked me with a wicked smile whether she could sit on my lap, as that area was wet and as the rear seats were occupied by the bags.
I told her that she could sit on my lap. But little water had spilled in my joggers also. So she began to remove my joggers so that her dress doesn't get wet. She saw my hard dick. And she sat over it.
Now I could feel the warmth of her pussy. It was wet. Suddenly we passed over a speed breaker and my dick entered her pussy slightly to which she moaned. I couldn't control my self now. I was horny and so was she.
I turned her face so that she could face me. We started kissing each other very passionately. She started riding my dick. Also, the car was filled with moans as Rashi was fingering her self.
After a while, it was Riya's turn to take over the driving wheel. Rashi came behind and she started kissing me wildly. I was playing with her boobs. She wore a short tight dress with no panties on.
So she began to sit on my lap and she started riding my dick. After 10 minutes I got a lovely blow job from her. Then I began to lick her pussy.
After a few minutes, we reached our destination. We had our own villa to our selves with a private pool on the terrace. The entire villa was surrounded by trees and hills. It was 5:00 pm in the evening so we decided to go for a swim in the pool.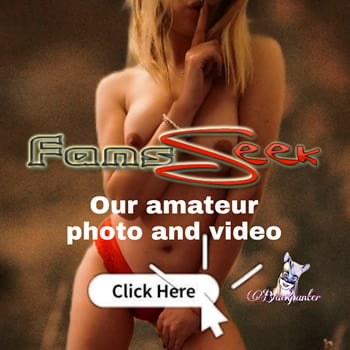 We bribed the caretaker and told him to leave. Now it was only the three of us. I wore my swimming shorts, with no underwear on. Rashi and Riya wore a G-strings. Damn, they looked so hot in that. As they had a big huge ass, I got an on instant boner looking at them.