Hii, mera didi bhot jada beautiful or bhot hi jada hot he,Wo itni sundar he na ki Usko dekhne se sab uska muu (mouth) chod ke pura sundarta nikal dena chata he. Mera didi ka sexy kamar boobs or pink choot he 😳 . Mera didi ko kisine chodana toh wo bhot jada lucky hoga.Or mughe v Mera didi bhot sundar lagta he or uski muu chodne man karta he par mughe bhot dar lagta he isiliye me sif didi kav kav chup ke panty or bra mere kamre me lake hila leta hu. Or ha Mera didi mughe bhot pyar karti he.
Ekdin mera pura family kisi trip me jane ke liye ek hotel me rehe rhethe. Ek hotel me utna rooms nhi the toh mere mumy or papa kisi pas wale hotel me shift ho gye or me or mera didi ek hotel me. Mughe dar v lagat he didi ke sath akele rehene me kiuki wo itni sundar or hot he na ki me control hi nhi kar pata hu or kahi usdin v me control na karpau toh kuch bhot galat ho jayega.
Ham dono room me thora rst karne ke bade didi mughe bolti 'Oye bhai akele rehelga na mughe bhar jake thori ghumni he' . Toh mene bola ha didi me rehelunga. Fir didi bolti he 'thik he'. Fir didi bag se kuch kapre nikal ti he tayir hoti he wo v mere samne kiuki ham dono bhai bhen he toh use kuch farak nhi parta. Wo apni skirt ki hook kholke apni skirt utar ti he or apni top v utar to he dusre kapre phen ne ke liye. Wo sid bra or panty me hoti he. Me use dek rha hota hu or control nhi karpane ke karan chupke se apna hat mere pant ke andr dal ke hila rha hota hu. Or Mera didi ayene me apne ap ko dekh rhi hoti he. Mera didi tyar ho jati he or bhot jada beautiful or hot lag rhi hoti he kiuki usdin usne bhot achi pink lipstick lagyi hoti he or bhot hi short skirt pheni hoti he.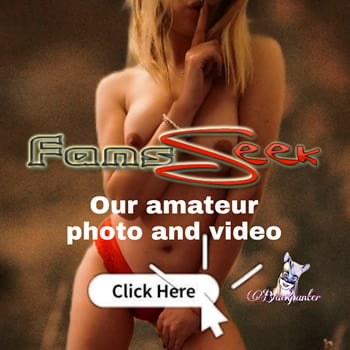 Didi piche ghumti he or mughe bolti he 'Bhai kesi lag rhi hu me ' Me chupke se hila te hue bolta hu Bhot sundar didi. Fir didi mughe ghor se dekhti he or bolti he ' Oye kia kar rha he Tu ? Tera hath ko itna hila kiu rha he? ' Me hila na band kar deta hu or bolta hu 'kuch nhi didi' Wo mere pass ake bolti he 'Oye dikha kia kar rha he' Me didi ka khubsurat chera or lipstick dekke control nhi karpata hu or direct pant kholta hu or didi ka sir pakar kar uski muu me mera land gusa deta hu. Or uski chull pakar kar uski mundi ko age piche jaldi jaldi karta hu. Didi apne ap ko chura nhi pata hi mere land se. Me puri thara se uski chull Or mundi dabake uski muu chodta hu or bolta hu " Saaali Randi le kutiya teri aj sari sundarta nikal dunga ,bhenchod sali randi lardki Tu bana he ham ladko ka land chuss ne ke liye, ab dikha na tera sundar cherha dikha salii ab toh tera muu chod dia, teri sari sundarta Or hotness chud gyi aj sali randi. Teri sari sundarta ki ghamnd aj chud gyi. Ahhh Kya lagti he yaar tu.. Maja agya teri muu chod ke… Saaali itni sundar kiu he Tu … Chod saaali chodd… " Or fir me didi ke muu pe hi jhar dia… Jhar kar me pura thak gya or let gya bed me… Meri didi v bhot thak gyi thi or roww rhi thi jor jor se 😭😭…